Tern colony decimated at busy beach
1700ec1f-9d27-4324-8c50-bf42bf1adcbd
'Hundreds' of Least Terns have had their nests on a Louisiana beach destroyed in the space of less than a week due to human disturbance.
The incident happened at Rutherford Beach, near Creole, where the terns nest in the sand dunes from April to July. When the eggs are laid, volunteers rope the area off to avoid human disturbance, but Katie Barnes – Coastal Stewardship Manager for Audubon Louisiana – explained that eggs were still crushed. She said: "Beach driving is an issue and other human disturbances, like flying kites or off-leash dogs, are types of threats that can go into the nesting colonies and devastate them.
"It can crush eggs. The adults are thrown off their nests because they're scared of the vehicles and the eggs cook in the sun from the parents being off too long. The parents have to be on the eggs to regulate the temperature of them."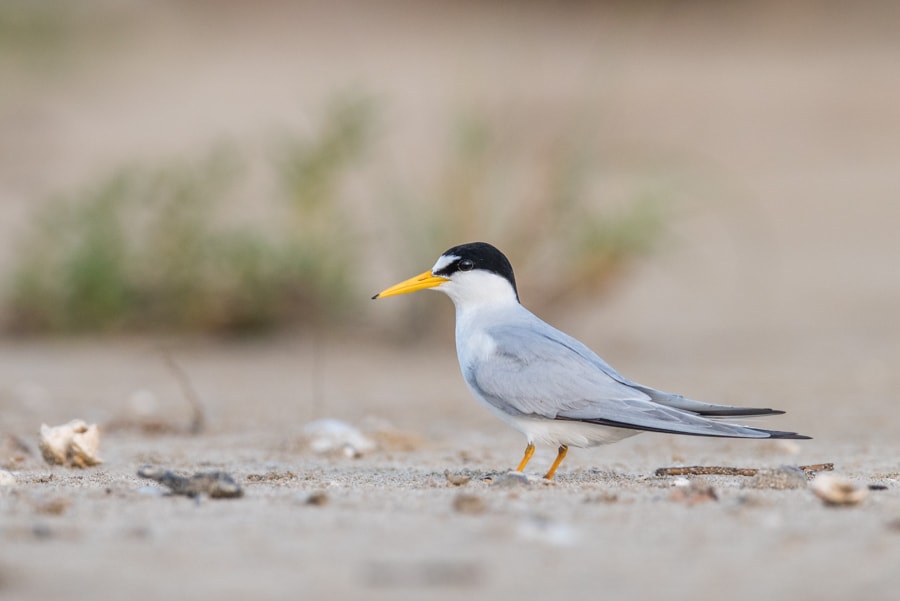 Only three Least Tern nests remain in the Rutherford Beach colony (Artur Stankiewicz).
Barnes warns more could be destroyed with the increased traffic at the beaches over the long Memorial Day weekend. "We fenced a half-mile on Wednesday 13 May and, by Monday 18 May, it went from hundreds of nesting Least Terns to three active nests.
"If they lose their eggs they can nest again, but they can only do so a few times. It's usually two or three attempts and they have to keep those babies safe through incubation as well as through the chick phase."
Protecting the birds, according to Barnes, is beneficial to everyone. "The birds here are biological indicators so they actually give us a clue on the health of the ecosystem, but it also brings a lot of ecotourism. It's important to note that we're protecting our dune systems as well, by protecting the birds that utilise those dune systems and that's protecting us from coastal erosion," she said.