Swedish and British egg collectors jailed after RSPB investigation
ec1390af-59cc-4077-945e-5021e3f09020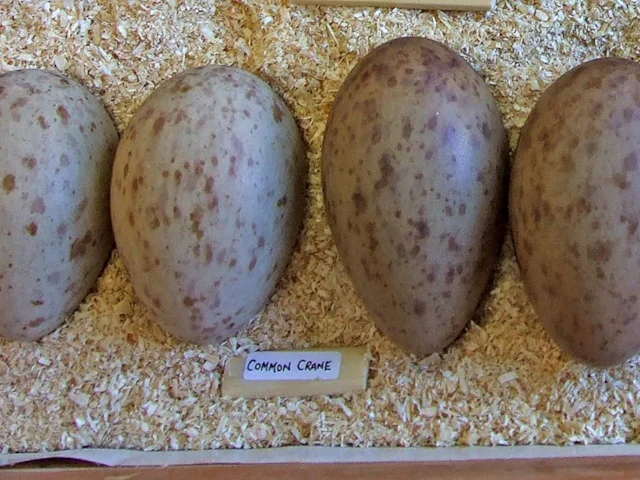 An criminal enquiry which started in Britain in 2009 has led to the conviction of three Swedish egg collectors last week.
The 23-day trial in the province of Ångermanland, central Sweden, resulted in the jailing of one of the men for a year.
In February 2009, a collection of over 2,000 birds' eggs was seized by police in Co Durham and examined by RSPB investigators. Associated documentation including around 6,000 emails showed that the chief suspect was involved in exchanging birds' eggs with a ring of people in England, Scotland, Sweden, the United States and Australia. Andrew Seed, of Low Willington, Co Durham, was convicted in December 2009 for keeping, trading and smuggling birds' eggs, and subsequently received a suspended jail sentence.
The raid in northern England led to further investigations centering on two men in Scotland, where two large egg collections were seized. One of the men, Keith Liddell from Holm Dell Drive, Inverness, was convicted of 13 charges relating to the trading and possessing eggs at Inverness Sherriff court in March 2013, and received 220 hours of community service.
Enquiries by the Scottish Police and RSPB identified a link to egg collectors in Sweden, and information was supplied to the Swedish authorities. As a result, three addresses were raided in Sweden in 2010 and around 6,600 eggs were seized. The three men from Härnösand, Gothenburg and Vingåker faced over 100 charges relating to bird' eggs taken from the wild between 2003 and 2009, and trading in birds' eggs. The man from Härnösand received a one-year prison sentence, while the other two received fines of around £1,100 and £3,800.
Swedish egg thieves were photographed in the process of taking gull eggs.
Photo: rspb-images.com.
A clutch of wader eggs discovered at Liddell's home were taken in Sweden. It is believed these were exchanged for Red Kite eggs. At Seed's home was a clutch of Black-throated Diver eggs which were specifically matched to a photograph seized by the Swedish Police of eggs still in a Swedish nest in 2007. At the address of another man in Scotland a number of clutches believed to be from Scandinavia were seized. This included two clutches of Common Crane eggs which again could be specifically matched to photographs of eggs in nests in Sweden, prior to them being taken in 2002 and 2003.
Guy Shorrock, a senior RSPB investigations officer, said: "This enquiry which started in Co Durham in 2009 has unraveled an amazing web of people, as far as the USA and Australia, involved in the taking, keeping and trading of birds' eggs.
"There has been a long history of the authorities and RSPB working together to tackle egg collectors in the UK. We suspect that egg collectors in other countries may be below the radar of the authorities – for example, the enquiry in Sweden generated another enquiry in Finland leading to the seizure of another 10,000 eggs. The RSPB hopes this will send out a strong message to egg collectors at home and abroad."