Sub-Antarctic seabird sanctuary receives British government support
8844b235-3754-45d9-b5d3-9b3b3475ead8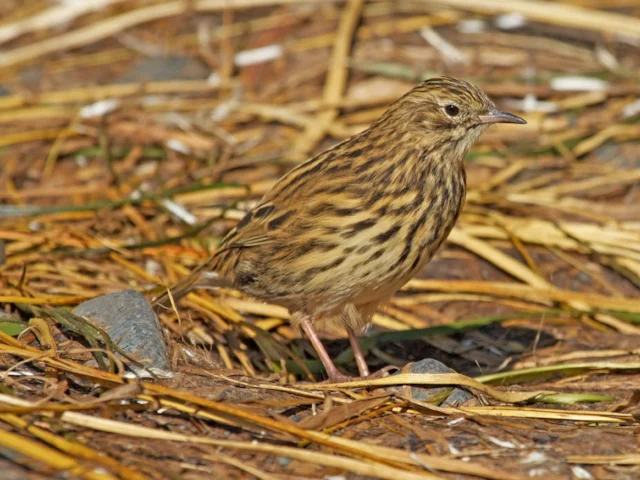 DEFRA has awarded funding to the world's largest rat eradication project, to help secure one of the world's most important seabird sanctuaries.
The sub-Antarctic island of South Georgia has received nearly £250,000 of funding from the government via the South Georgia Heritage Trust, and this will help keep the project on track as it reaches its final phase.
Supporting the world's largest rat eradication programme, the grant comes from the Overseas Territories Environment and Climate Fund (Darwin Plus), an internationally renowned programme which gives funding to help protect some of the world's most threatened species in the UK Overseas Territories. Ten other projects will receive grants to protect biodiversity and the natural environment in the UK's Overseas Territories, thanks to £1.5 million of new government funding.
Globally, invasive species are second only to habitat loss in reducing biodiversity, and BirdLife are currently embarking on another such programme in Polynesia. This impact is especially pronounced on islands, and many of the UK Overseas Territories have lost endemic birds for this reason. The introduction of destructive rodents to an ecosystem that has evolved in the absence of mammals has seen the extermination of several species on most of the mainland of South Georgia, including the endemic South Georgia Pipit, and has hugely reduced the populations of many other bird species.
The funding comes at a critical time for the
South Georgia Heritage Trust
, as the final phase of the Habitat Restoration Project begins in January 2015. The Trust's mission is to reverse the ecological destruction wrought by the invasive rats and mice that have been inadvertently introduced by sealers and whalers over a period of 200 years.
A successful trial phase in 2011, followed by a second phase in 2013, saw 65 per cent of the island's rat-infested areas baited, making this project five times larger than any other rodent eradication ever attempted. The final phase will cover an area of 225 miles2 over a period of three months, using three former air ambulance helicopters and an 18-strong team to spread 95 tonnes of bait over the remaining area.
Once the baiting is completed in the brief sub-Antarctic summer months, a further two years of monitoring will take place. Assuming no signs of rodents have been discovered at the end of this time, South Georgia will be declared free of rats and mice for the first time since humans first came to the island.
The project is now close to reaching its funding target of £7.5 million, enabling the team to push ahead with protecting some of the world's most threatened bird species that inhabit South Georgia.
Speaking about the funding announcement, Howard Pearce, the Chairman of Trustees of the South Georgia Heritage Trust said: "The Trust is delighted with this generous grant from DEFRA, which brings us very close to achieving our fundraising target. This will enable us to push ahead with the final phase of the project, confident that our target is within reach. The impact of the project will be spectacular. Our vision is to return South Georgia to the pristine state in which Captain Cook discovered it in 1775."
Content continues after advertisements