Strange Samoan pigeon species rediscovered
1fefa977-51a5-435a-9154-2266d3e0ba39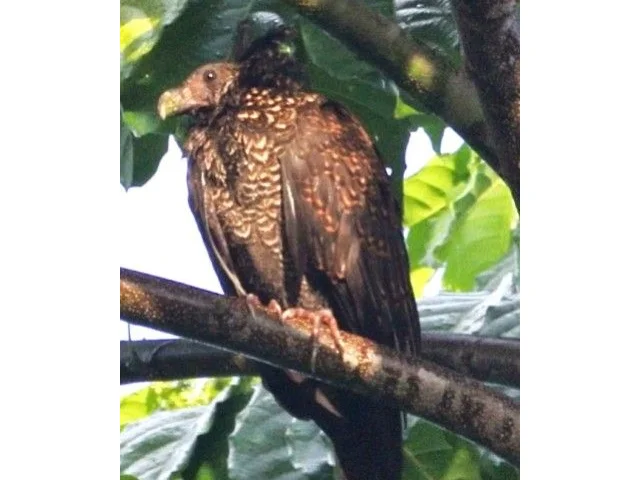 BirdLife workers on Samoa have refound Tooth-billed Pigeon, a close cousin of the long-extinct iconic Dodo feared extinct for a decade.
According to
unsuccessful surveys conducted in 2012
, it was estimated that not more than 200 individuals could have survived, and no individual birds were actually seen or heard. Until 9 December 2013, there had been no reports of the bird seen or heard since 2006, though the discovery wasn't announced until this week.
Samoan Division of Environment and Conservation (DEC) staff found and saw a juvenile Manumea, globally known as Tooth-billed Pigeon, during an intensive field search in the forest of Savaii. The species is endemic to
Samoa
and has been protected since 1994, when the Manumea program was instigated under a partnership between the Ministry of Natural Resources and Environment (MNRE) and the RARE Program. Research surveys were conducted, and in 2006 when a team of MNRE staff got a brief view of the bird in the forest of Salelologa Savaii.
A most pleasant surprise when hanging out the laundry. Photo: BirdLife International.
Moeumu Uili, leader of the current team of researchers, told the story of the bird's discovery: "One of the team, Fialelei, went outside to hang his wet clothes on the line and heard a noise that attracted his attention. He looked up to the tree and saw a bird sitting up high on one of the tree branches. We got our binoculars and camera, and started looking for the hooked bill which is the bird's distinguishing feature. I started taking as many pictures as I could before the bird flew off. A closer look using binoculars and we knew we had found it, the rare Manumea. Everyone had questioned whether the bird still existed. Now we know it is still alive."
Since the last sighting, its conservation and protection has been prioritised, leading to a recovery plan in the same year 2006 under the auspices of BirdLife International. Anecdotal reports of Tooth-billed Pigeon were collected from various sites in Upolu, Samoa.
This species clearly has a critically low population, and more field work is still required to search all suitable habitats. A study by ornithologist Ulf Beichle in 1991 estimated a population of about 4,800 but this seems to have been optimistic.
The MNRE is planning a consultation process with villages in areas where the bird was previously found, to evaluate conservation measures for its future survival.