Stone-curlew eggs stolen
dcbb29be-c9a3-4ac4-916c-8164777746dc
Suffolk police are appealing for information following the theft of four Eurasian Stone-curlew eggs from Cavenham Heath NNR in Suffolk. Offenders took the eggs from the nesting site at some point between 4 and 9 May.
The species was almost lost as a breeding bird in Britain, with numbers declining from around 2,000 pairs in the 1920s to just 168 pairs in 1991. A successful recovery programme in the east of England has increased this number to 400 pairs. However, Eurasian Stone-curlew remains Amber listed as a Bird of Conservation Concern in the UK.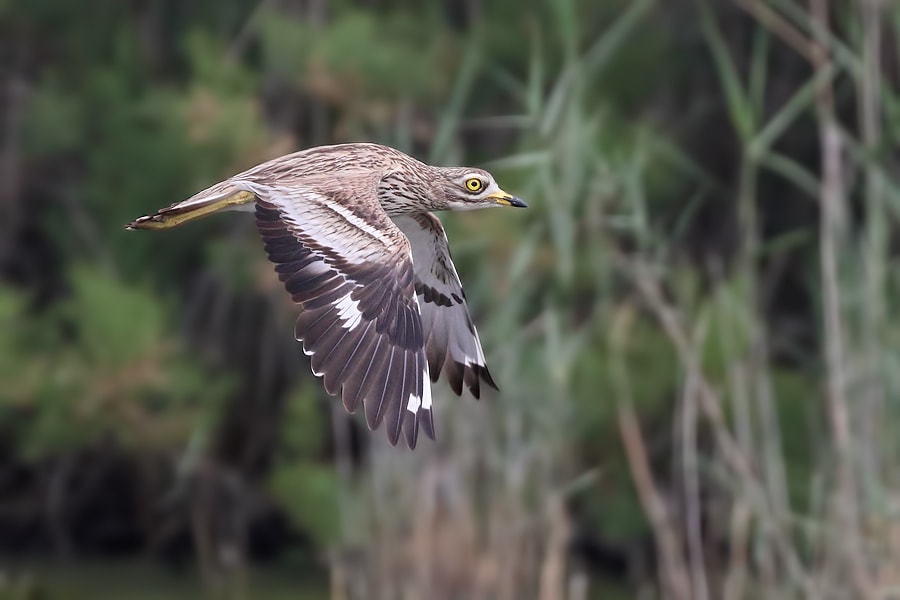 Eurasian Stone-curlew (Joe).
Sergeant Brian Calver of Suffolk Constabulary commented: "These are a Schedule One bird, which receive a high level of protection, to include their nesting sites.
"They are a reasonably rare summer visitor, with very few sites around the UK, owing to the specific needs surrounding their habitat.
"The eggs have previously been measured and photographed, so if anybody has any knowledge as to who may have taken them, we can easily identify them, owing to the measurements and very detailed individual markings."
Anyone with any information to assist the investigation should contact Sgt Brian Calver at Suffolk Constabulary on 101 quoting crime reference number 37/25360/18, or alternatively, contact Crimestoppers anonymously on 0800 555 111.