Spoon-billed Sandpiper to benefit from Leica commitment
e0ce763d-f2f9-4df4-92ea-5c2e43ac6289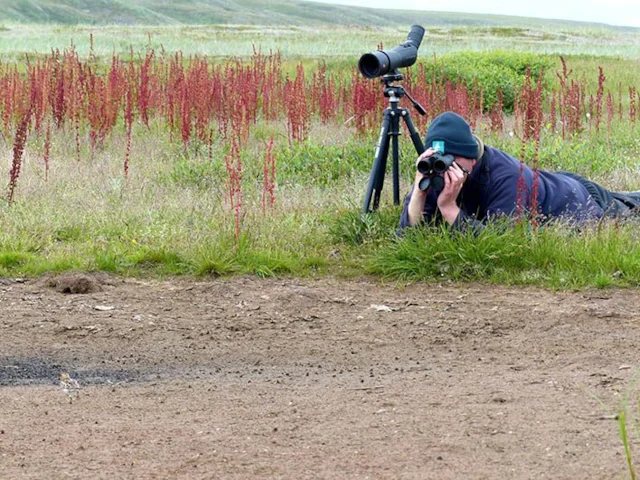 Optics company Leica has agreed to continue its commitment to helping save Spoon-billed Sandpiper, the Wildfowl and Wetlands Trust (WWT) has announced.

Leica stepped in last year with substantial support, including the loan of optical equipment so that fieldworkers could monitor the remaining individuals in their remote breeding grounds. The firm also championed the species' plight to its customers, helping to encourage birders to log record numbers of sightings along the bird's Asia Pacific flyway. Leica has now announced it will renew its support for another year.

With no more than 400 mature individuals, according to BirdLife International, Spoon-billed Sandpiper is one of the rarest birds in the world. It is the focus of an intense international conservation bid to save it from extinction, including starting a conservation breeding programme from scratch and hand-rearing chicks in the Russian Far East.

Stephan Albrecht, Director of Sport Optics Division at Leica Camera AG said: "Leica puts a particular focus on long-term and sustainable support of selected nature conservation projects. It was, therefore, a logical decision for us to continue with our support for the WWT project to save the endangered Spoon-billed Sandpiper from extinction. Our binoculars, spotting scopes and cameras are the perfect tools for the fieldworkers who monitor the sensitive breeding grounds from a distance without disturbing this amazing wader."

Click on the play button below to watch a video about saving this endangered wader.
Saving the Spoon-billed Sandpiper from WWT online on Vimeo.
Content continues after advertisements