Sponsor a nestbox to support Norfolk Willow Tits
e78dbba4-cb3c-4d1b-a4ad-126586e1ed5f
The decline in Britain's endemic subspecies of Willow Tit has been very dramatic. And, as with many other parts of the country, the species has quickly disappeared from many former strongholds across Norfolk. In 2010 there were just two accepted records in the county – both of trapped birds at Hempton (one was a re-trap from 2008). In 2011 there were five accepted sightings.
Willow Tit was considered rare enough in Norfolk that, after 2009, it became a county rarity and a description species. After this the number records fell even lower as populations at regular established sites such as Boughton Fen and Sculthorpe Moor disappeared.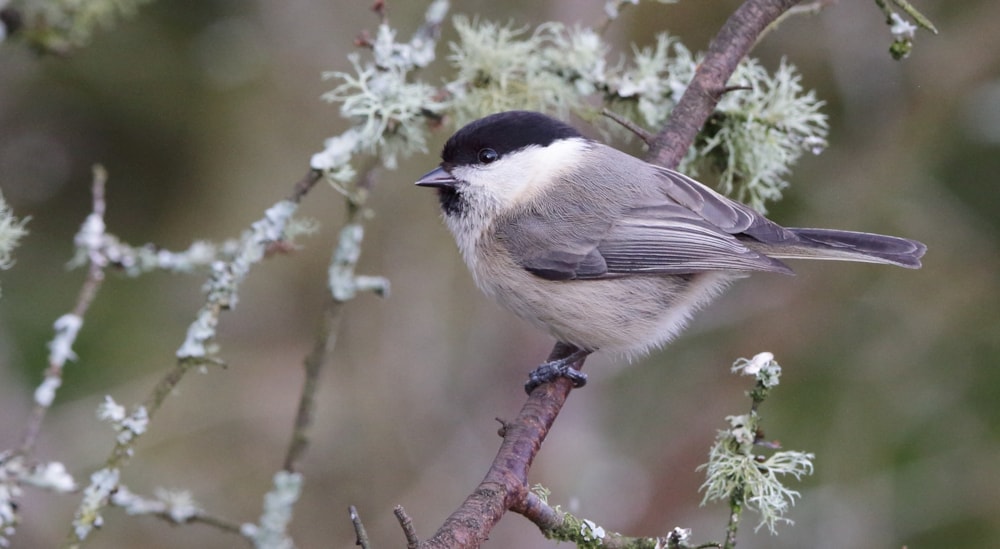 Willow Tit has declined across much of Britain and is now extirpated in many southern areas (R Thew).
Fortunately I found a nesting pair in west Norfolk in 2012, which enabled me to spend a great deal of time with them and gave me the opportunity to familiarise myself with their calls and their habitat preferences. Knowing that there was a large area of similar habitat nearby, I wanted to cover as much of this area as possible so I could locate any further remaining Willow Tits. I have since intensively surveyed pine plantations around Swaffham Forest and discovered a population of around 20 pairs.
I have tried in vain to attract them to nestboxes. I used many different recommended styles but with no success. In 2018 I tried another style and had my first nibble from a Willow Tit, but I do not think the infill was to its liking.
So, for 2019, I want to carpet the area with a new style of box, which works well in other survey areas in the UK. As I am having the nestboxes made by a professional carpenter I am incurring some costs, so I thought it might a nice idea and a bit of fun to put the boxes up for sponsorship. My thought is that the more boxes sponsored means more money to reinvest in making more boxes, and hopefully therefore more Norfolk Willow Tits as the end product. I hope to be able to put three boxes in each territory with the aim of increasing the chance of getting a 'take' at a box.
For just £12 you can sponsor your very own Willow Tit nestbox. If 'your' box is lucky enough to attract a nesting pair, you will be taken to the box to see how things are going. You will be updated regularly by text or email and notified when the box is up and if it has attracted any interest from any Willow Tits. Smaller donations will fund the feeding at the various feeding stations around the forest.
If you'd like to make a donation, I'd be hugely grateful. To do so, please visit www.gofundme.com/norfolk-willow-tit-conservation-fund.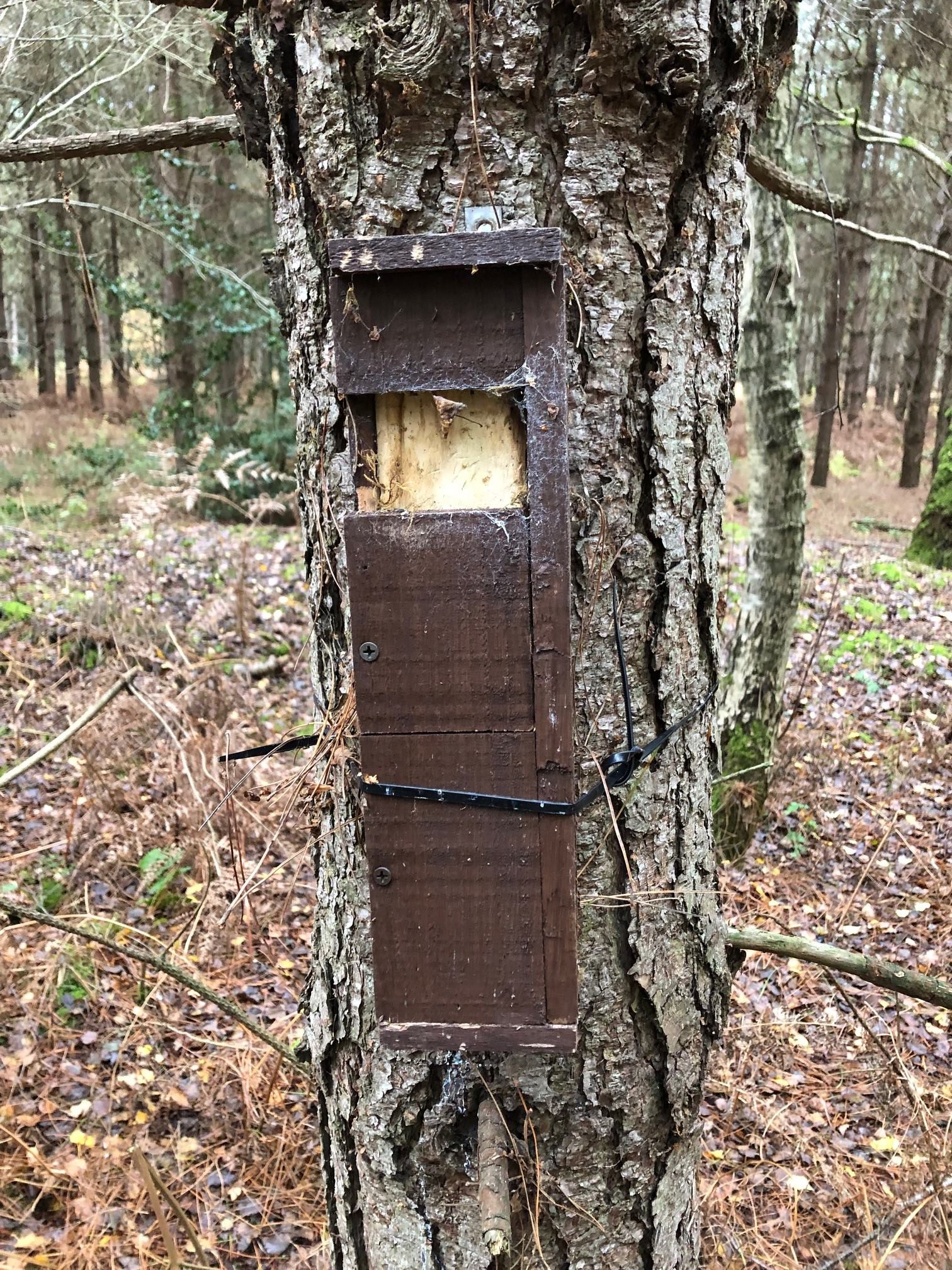 A Willow Tit box in action in west Norfolk (Ashley Banwell).