Sparrowhawk crash-lands in Iceland superstore
b9357c90-f8bc-4218-a6d4-99a66289e72e
A Eurasian Sparrowhawk has been successfully released back into the wild after it was discovered in a branch of Iceland in Workington, Cumbria.
It flew in through the delivery area at the back of the shop Iceland, in Workington, whizzed through the length of the store and crashed straight into the front window, causing several customers to scream. Jack Griffiths, deputy manager at Iceland said: "I'm not sure how it happened. I was putting stock out and the first we heard was when it hit the window.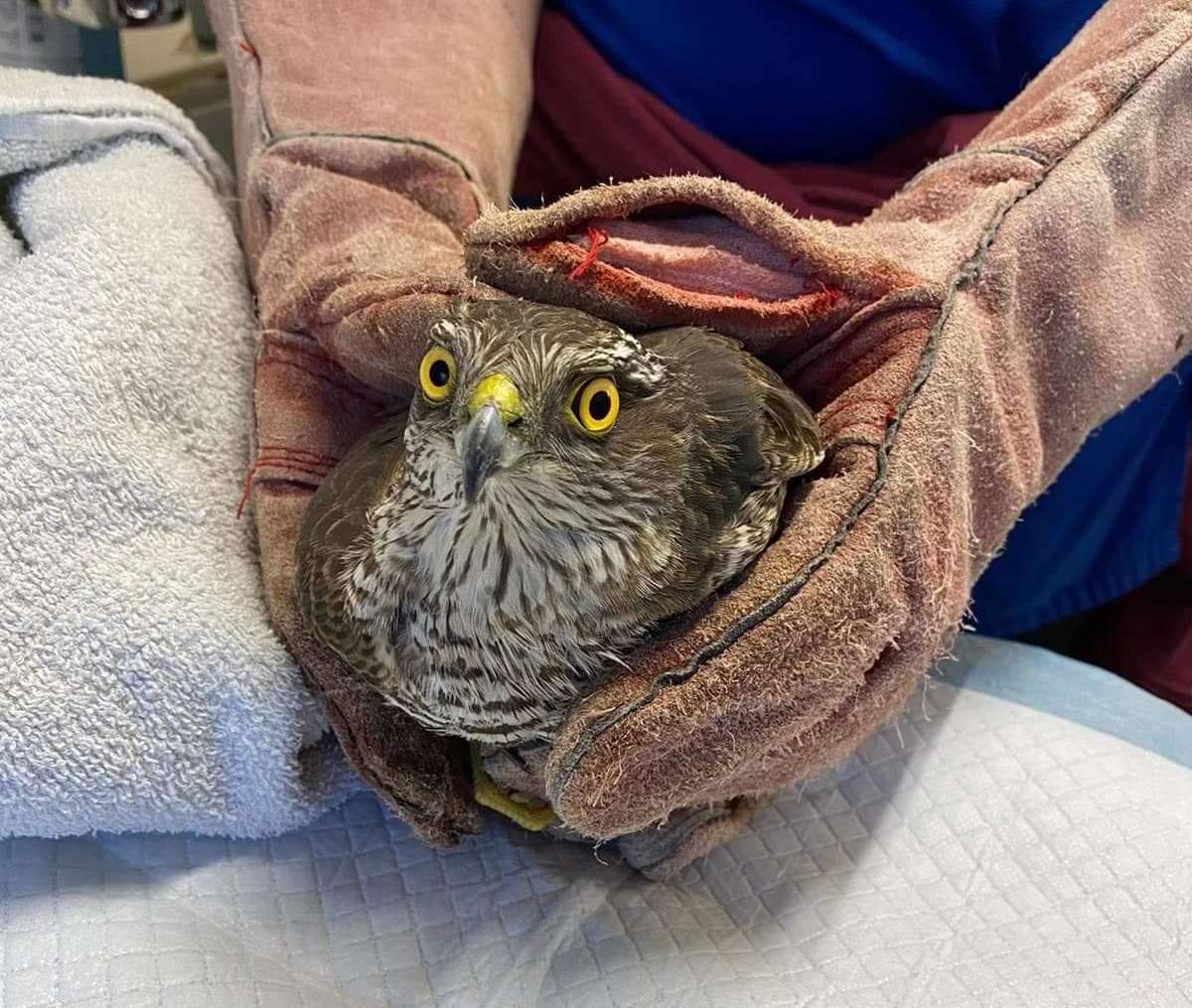 The Eurasian Sparrowhawk being looked at by a vet (Jade Courty).
"It was really loud, a couple of the customers screamed. I put it in a delivery crate to stop it flying inside, then when I tried to release it outside it flew into the window of the British Heart Foundation shop.
"It was drawing quite a lot of interest. I was just shocked. It was the last thing I was expecting to happen. We don't usually see anything like that. It was not injured, just startled. So we didn't want it to hurt itself further and one of my colleagues rang someone for help. They came out quite quickly."
The bird was checked for any injuries by a vet, kept overnight and then released back into the wild.