Spanish birding festival makes its mark
d44d91c4-da55-4c66-b7f2-be446d67f9d2
The second-ever Delta Birding Festival, held recently in the Ebro Delta, north-east Spain, has been hailed as a great success, with attendance significantly up on last year and visitors not just from all over Spain but from elsewhere in Europe underlining its appeal to an increasingly wide audience.
The event took place in the heart of the Parc Natural del Delta de l'Ebre, with a mosaic of marshes and salt pans providing the perfect setting for the three-day festival in late September. Exhibitors included leading optics companies such as Bushnell, Leica, Steiner, Swarovski and Zeiss, tripod giant Manfrotto, a range of national and international tour operators, photo specialists including Canon and Tamron, Handbook of the Birds of the World publisher Lynx Edicions and nature supplies store Oryx, local stockist of Birdwatch and joint event promoter along with Fundació Catalunya La Pedrera and Institut Català d'Ornitologia.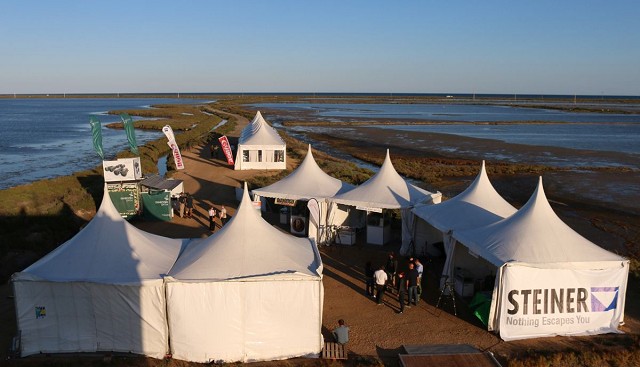 The Delta Birding Festival was located in the heart of the Ebro's wetlands. (Photo: Dominic Mitchell)
A varied range of lectures included packed-out marquees for Hadoram Shirihai's account of his (re)discovery of no fewer than six species of tubenose, Dick Forsman on European raptor identification and his forthcoming field guide on the subject, Markus Varesvuo with stunning images of northern Europe's grouse species, and Conor Jameson on his quest to get to know the Goshawk. All these lectures were in English, and part of a bilingual programme of talks which included many other topics in Spanish.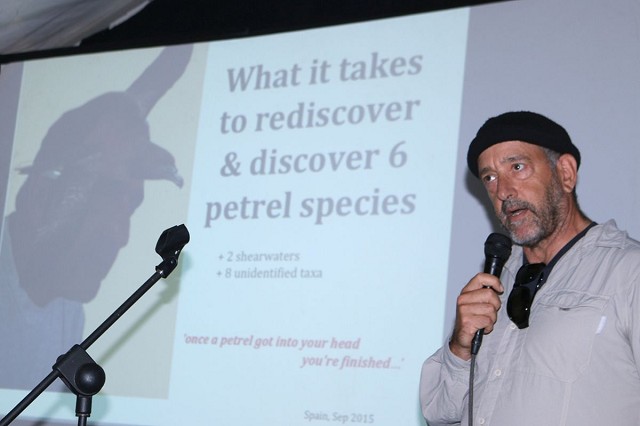 Among keynote speakers at the event was Israeli ornithologist Hadoram Shirihai. (Photo: Dominic Mitchell)
Of more than 100 activities over the three days, one of the most popular was the pelagic trip on the Sunday morning — so well attended that the many dozens of participants were divided into two vessels which headed out into the Mediterranean for several hours of exploration. A steady stream of European Honey-buzzards migrating south overhead on the way out was an unexpected bonus, while on the open ocean highlights included Balearic Shearwater, European Storm-petrel, Arctic Skua, numerous Audouin's Gulls and a fly-by Curlew Sandpiper.

One of the festival's most popular activities was a four-hour pelagic trip. (Photo: Dominic Mitchell)

The Ebro Delta is a crucial breeding site for the localised Audouin's Gull. (Photo: Dominic Mitchell)
Back on dry land, the Delta's extensive marshes provided excellent birding opportunities within easy reach of the festival showground, with large numbers of wildfowl, waders and other waterbirds on constant view. These included rafts of Red-crested Pochard, sizeable flocks of Greater Flamingos, numerous Great Egrets and Glossy Ibises — both recently established in the area — a range of raptors including Booted Eagle, Montagu's Harrier and omnipresent Marsh Harriers, Purple Swamphen, many wader species including Red-necked Phalarope and a returning Pacific Golden Plover, and Caspian and Whiskered Terns. Just west of the Ebro Delta, the spectacular montane location of Parc Natural Dels Ports provided a contrasting range of species, being home to Bonelli's Eagle, Black Wheatear and also Spanish Ibex.
With the popularity of fairs dedicated to birding continuing to rise, the Delta Birding Festival looks set for a successful future, especially as it is within easy travelling distance of Barcelona and at a prime time of year for migration in the western Mediterranean.
For more information: