South London rewilding campaign announced
9b82fc36-f4fb-41c7-97fe-1cded7383b78
A farm in south London has been earmarked for a rewilding project.
Tolworth Court Farm, near Chessington, has been touted for a community-led scheme by London-based organisation Citizen Zoo. Their aim is to transform a large, neglected nature reserve into a thriving ecosystem to be enjoyed by the locals of Kingston and the general public.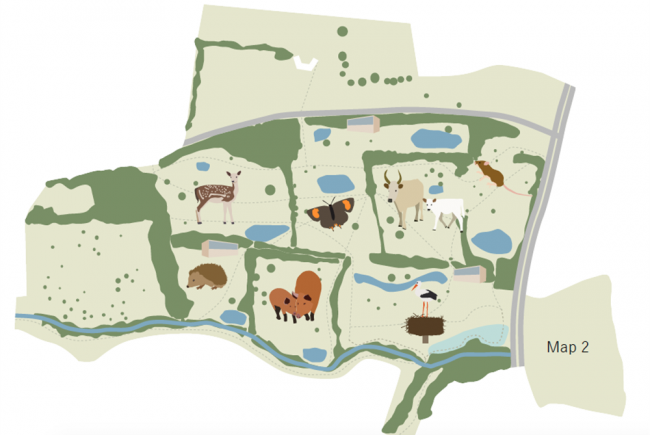 The early vision for Tolworth Court Farm (Spacehive / Citizen Zoo).
Situated along the Hogsmill River and covering 50 ha, Tolworth Court Farm is currently known for its population of Brown Hairstreak butterflies. However, according to the Spacehive crowdfunding page for the project, the site is 'far from reaching its ecological and social value' and is 'increasingly stricken with antisocial behaviour and is visited by very few people'.
Citizen Zoo explain that by 'adopting techniques used in rural projects, we will develop a pioneering rewilding vision for the site that stands to be the first of its kind in an urban environment. This will create an ecologically complex landscape, generating a wealth of biodiversity to be enjoyed by locals and Londoners alike'.
In a recent survey of Tolworth residents only 5% stated they had ever visited Tolworth Court Farm, according to Citizen Zoo, which wants to 'create a fantastic nature reserve that can engage thousands of people from diverse backgrounds and demonstrate how rewilding themes can be applied within urban landscapes'.
To find out more about the project and help back the project, visit the Spacehive website here.