Social media takes flightless parrot to number one
7ea8fd8b-773f-47f8-8789-4538bf2fd7e3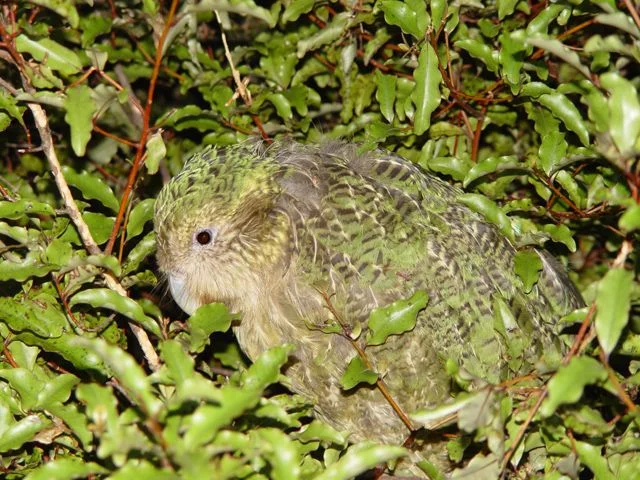 An extremely rare parrot has been revealed as the world's best-loved species after 14,500 votes were cast in an international online poll.
The bird topped the
vote run by the Bristol-based wildlife education charity Wildscreen
which invited audiences to choose their favourite species from its online wildlife resource, ARKive. There are just 150 of the Critically Endangered ground-dwelling Kakapo remaining in the world, mostly in the species' native New Zealand.
Richard Edwards, chief executive of Wildscreen, said: "It has come as a bit of a surprise that the rare Kakapo has been voted number one. When we launched the campaign, we wanted to increase awareness of the diversity of animals, plants and fungi, including those threatened with extinction. We expected more high-profile animals such as Lion or Meerkat to top our poll.
"This result shows the enormous power of social media to raise awareness of animals that are on the brink of extinction. By showcasing thousands of species threatened with extinction, ARKive aims to raise their public profile and use the power of wildlife films and photographs, and social media to help ensure their survival."
The Kakapo is the star of
a Youtube video
which has had more than 5 million hits, after the flightless parrot was featured in a BBC documentary with actor and comedian Stephen Fry. New Zealanders have also
rallied behind Kakapo
to
raise awareness
of the threat of extinction it currently faces.
ARKive launched the poll to celebrate its 10-year anniversary. The centralised and digitised library includes more than 100,000 inspirational films and photographs of the world's threatened species, including the extremely rare. It is a unique audio-visual record of life on Earth, for current and future generations.
The Top 10 as voted by ARKive's participants were:
1. Kakapo
2. Tiger
3. African elephant
4. Grey Wolf
5. Polar Bear
6. Red Panda
7. Cheetah
8. Snow Leopard
9. Bornean Orangutan
10. Amur Leopard