SNP adopts policy to license grouse shoots
ad36ade1-dd0b-4dd4-be6d-20eedb6f6a9d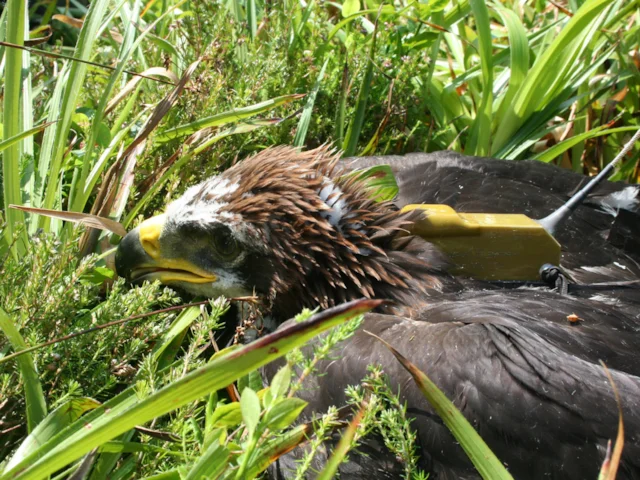 RSPB Scotland has welcomed the decision by the Scottish National Party (SNP) to adopt the policy of supporting the licensing of shooting estates.
On Saturday 2 December at the National Council in Perth, SNP activists voted in support of a resolution calling for the licensing of shooting estates to be introduced in Scotland, making it certified party policy to support licensing for driven grouse estates. The move adds considerable momentum to a long-running campaign for blanket shooting estate licensing, backed by RSPB Scotland. The Scottish government has recently set up an expert group to consider issues around grouse moors, including licensing.

Ian Thomson from RSPB Scotland commented: "RSPB Scotland commends the National Council of the SNP for approving this resolution, committing the party to the licensing of driven grouse shooting. It has become increasingly clear that self-regulation by the gamebird shooting industry has failed, with frequent incidents of illegal killing of protected birds of prey, unsustainable culls of Mountain Hares and repeated damage to vulnerable peatland habitats.

"While we have welcomed steps taken by successive Scottish governments to bear down on wildlife crime, it is evident that the increasingly intensive management of some areas solely aimed at producing ever-larger grouse 'bags', flies in the face of public opinion and that better regulation of this industry to ensure legal, sustainable management of our uplands is long overdue."
The SNP's National Council proposed the motion and member Jennifer Dunn said: "I'm delighted that fellow delegates voted in favour of shooting estate licensing. Raptor persecution is a huge issue that many people care deeply about.

"Although the conference floor cannot dictate policy to the government, I'm hopeful that ministers will listen to party activists and introduce tough new policies to combat wildlife crime."
Content continues after advertisements
The full text of the motion reads: "Council notes with concern that wildlife crime, particularly raptor persecution, continues to damage Scotland's reputation, natural heritage and tourism industry. Council further notes that a recent report by Scottish Natural Heritage found that a third of satellite-tagged Golden Eagles had disappeared in suspicious circumstances in and around grouse moors.
"Council therefore:
Welcomes the response from the Cabinet Secretary for Environment to this report, including plans to set up an expert group to look at managing grouse moors;
Commends the Scottish parliament's Environment Committee for scrutiny of this issue and recommending such a study;
Calls on responsible land managers and their representative bodies to engage with this process and encourage improved compliance with the law;
Supports the establishment of a licensing system for driven grouse estates, in order to help prevent wildlife crimes."