Shortlist announced for Nature of Scotland Awards
b1f1bd21-8670-424a-b78b-253d3f298543
The shortlist of nominees up for this year's Nature of Scotland Awards were announced yesterday at a reception at the Scottish Parliament, hosted by Emma Harper MSP and sponsored by The Botanist.
Some 44 projects from across Scotland have been shortlisted for the eighth Nature of Scotland Awards, hosted by RSPB Scotland and co-sponsored by Scottish Natural Heritage.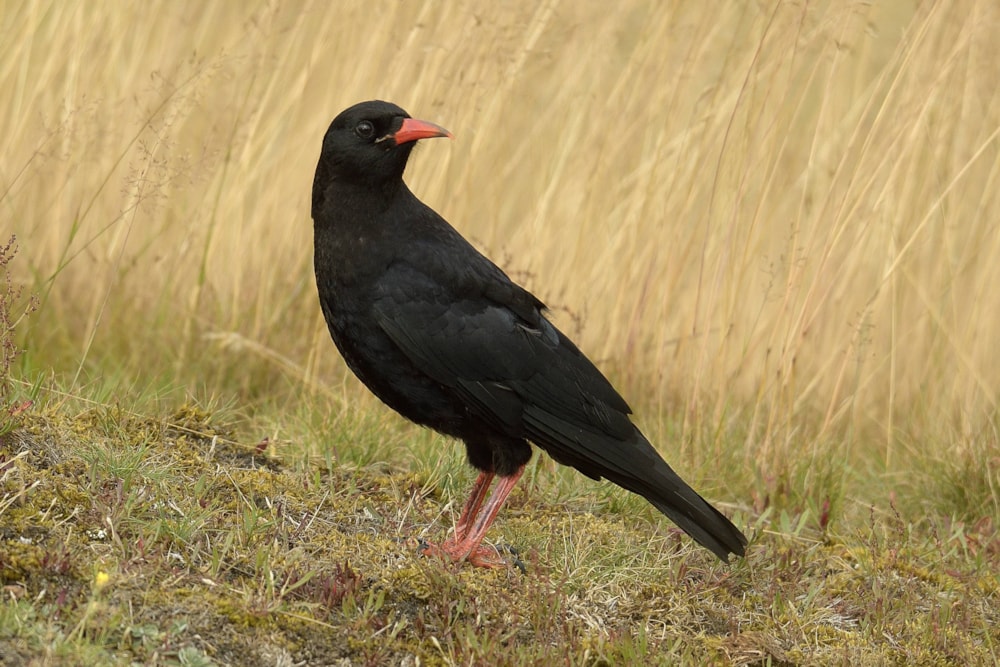 The winners of the various awards, which promote and aid Scottish wildlife such as Chough, will be announced in December (Mick Colquhoun).
There are nine different categories, and the 44 shortlisted entries represent people, projects, and community groups across Scotland, from Shetland to South Lanarkshire, Aberdeen to Stirling, with the youngest nominees still at school. All those shortlisted are invited to the awards ceremony later this year.
The winners will be announced on Wednesday 4 December in Edinburgh, at a black-tie presentation dinner, which this year is hosted by Scottish wildlife presenter and natural history filmmaker Gordon Buchanan, and BBC Scotland radio and TV presenter, and wildlife expert, Euan McIlwraith. The dinner will be held at the Sheraton Grand Hotel in Edinburgh.
This year there are two new categories, the Conservation Science Award, and the Coasts and Waters Award. With 2020 being VisitScotland's Year of Coasts and Waters, it is the perfect time to highlight the country's passion for all things marine and freshwater, demonstrated by the projects in this category.
Projects nominated for the Coasts and Waters Award includes 'Letting the fish find their way' an ecological development in West Lothian designed to aid migratory fish cross a river-blocking weir. Also in this category, are 'Seasearch', a citizen science movement across the whole of Scotland; the Managed Realignment Project at the RSPB Skinflats nature reserve, which has restored 10ha of lost saltmarsh to the Firth of Forth; and the establishment of the Coastal Communities Network, which sets up local groups across Scotland to promote sustainable marine management.
The Conservation Science Award is the largest category this year, with seven nominees. Projects represent work with Scottish Wildcats, cold-water coral reefs, and Choughs.
One of the youngest nominees is 14-year-old Holly Gillibrand, who was one of the first Scottish #FridaysForFuture activists. She is an active campaigner for OneKind and an Ambassador for Scotland: The Big Picture. Holly is nominated for Political Advocate of the Year.
Anne McCall, Director of RSPB Scotland, said: "These awards are a great opportunity to celebrate people who strive to help nature in Scotland every day. All of the projects and people nominated this year are making important contributions to the future of wildlife, no matter the scale of their impact.
"Every nominee should feel proud of what they have achieved and what they will continue to achieve. The awards ceremony will be a wonderful evening and I look forward to meeting everyone there. It is a real highlight of working for RSPB Scotland, and one of my favourite nights of the year!"