Shooting Bewick's a case of mistaken identity, says WWT
027fd12b-222f-4545-a9ee-86f2932d5789
Bewick's Swans are at risk of being unintentionally hunted due to their physical similarities to other swan species, according to a study commissioned by the Wildfowl & Wetlands Trust (WWT) and partners.
In Russia, Bewick's Swan is legally protected but hunting continues in two regions of the European Russian Arctic where, in certain areas, Mute and Whooper Swans aren't offered the same protection. Shockingly, the Bewick's Swan population nosedived by 31 per cent between 1995 and 2015 and a third of live-caught swans X-rayed were found to be carrying embedded shot.
A survey of hunters in Arkhangelsk Oblast (AO) and the Nenets Autonomous Okrug (NAO) revealed that just 14 per cent of 232 participants were able to identify Bewick's correctly. While most hunters take part in the survey understood that they were not allowed to hunt Bewick's Swans, 18 per cent thought that it was legal or did not know.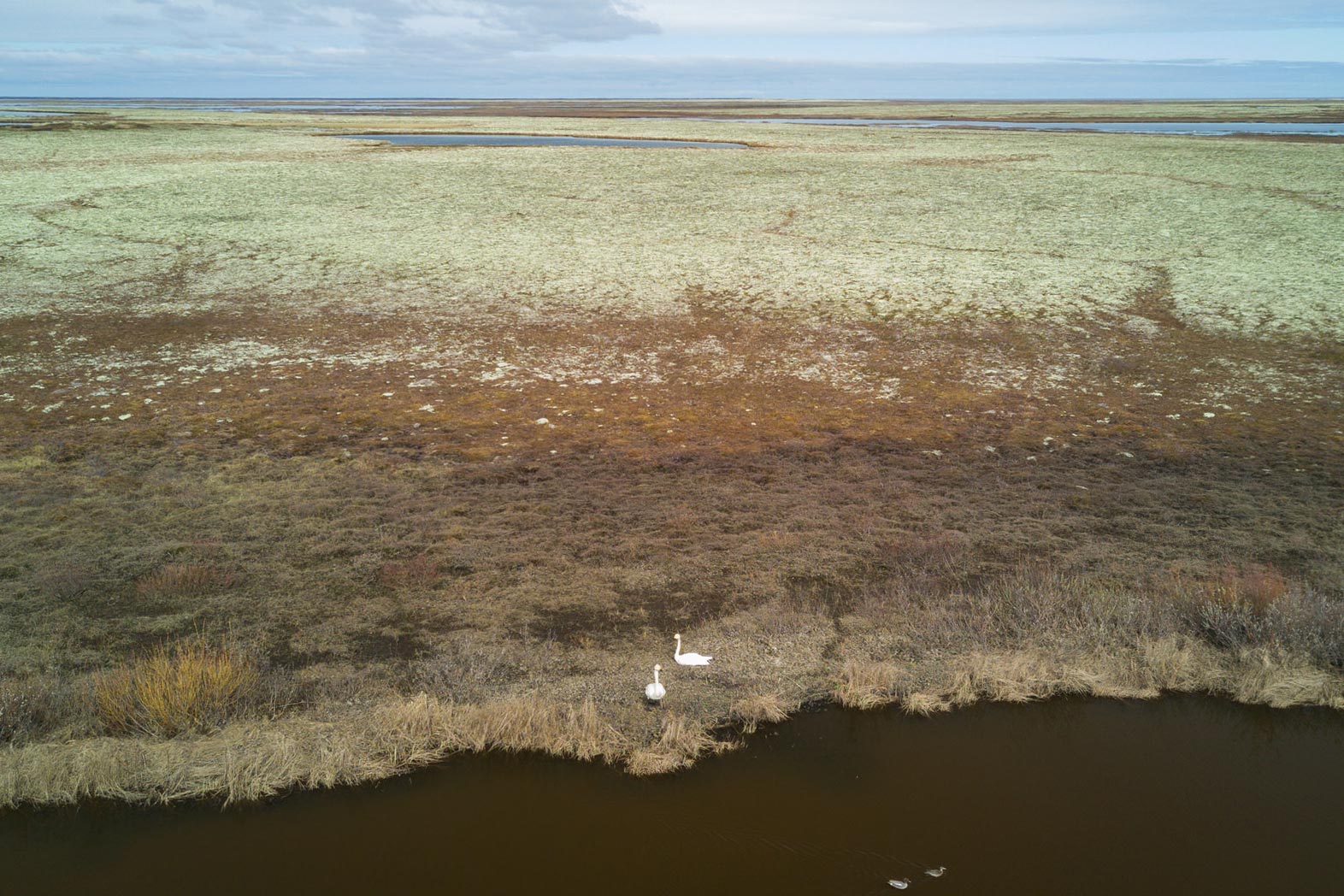 A pair of Bewick's Swans on the tundra of Arctic Russia. Views like this require careful scrunity from experienced ornithologists; how many hunters would be able to definitively identify them to species at such range? (WWT).
Julia Newth, lead author of the paper, which has since been published in Conservation Science and Practice, explains: "It comes as no great surprise that people don't distinguish between these birds and we have also found this to be a problem in countries in Europe where they coincide. Accurate identification may challenge even the most experienced ornithologist as the differences between the three swan species are so subtle.
"But the fact is that the North-West European Bewick's Swan is in serious decline so we must do something about it. The great news is that lots of people we've spoken to in the Arctic, as soon as they find out that there's a problem, have offered to help.
"We've encountered such passion for the wildlife that a grassroots movement has sprung up – the swan champions, we call them – who are working to spread the word. They are leading the way in addressing this issue."
Content continues after advertisements
Hunters from seven settlements in European Arctic Russia were invited to take part. Each contributor was shown a colour photos of an adult Bewick's Swan, an adult Whooper Swan and an adult Mute Swan and asked to identify them by their Russian or colloquial name. A total of 33 hunters surveyed accurately identified Whoopers, while 27 participants correctly identified Mutes.
Those able to identify Bewick's were significantly more likely to identify Whoopers and employed in a sector that involved interaction with the natural environment, such as reindeer herding or within the fishing industry. Given the physical likeness of Bewick's and Whoopers – they both share distinctive yellow-and-black beak markings – as well as behavioural and ecological similarities, distinguishing them can be challenging.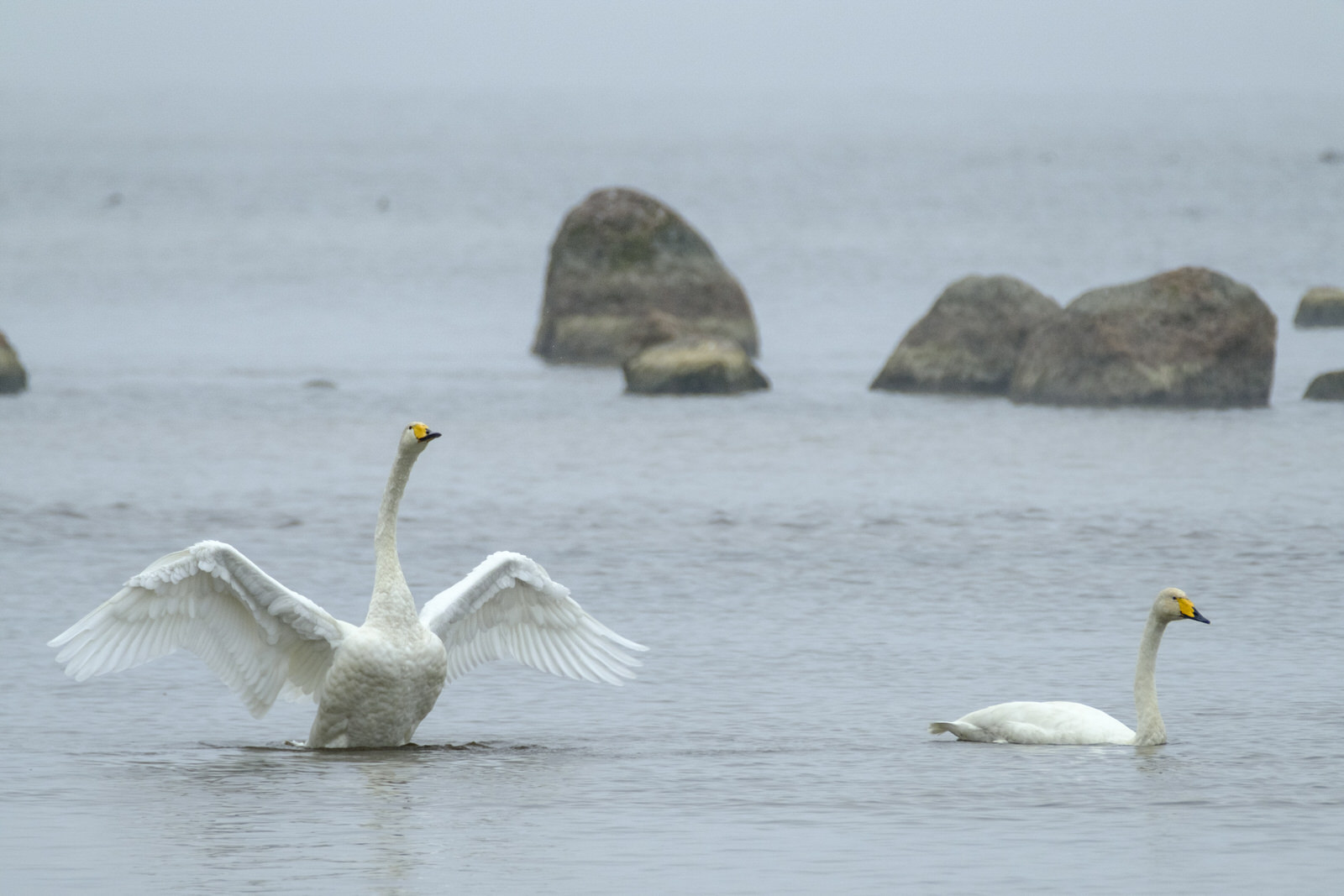 Both Whooper and Bewick's Swans have yellow-and-black bills, although the latter is considerably smaller overall. However, WWT research suggests that few hunters are able to recognise this, putting Bewick's at risk of being unwittingly shot (WWT).
To address these issues, WWT and Russian partners have set up the Swan Champion Project to unite scientists, hunters and the public. This follows on from WWT's Flight of the Swan, a ground-breaking expedition, during which conservationist Sacha Dench flew 7,000 km on a paramotor along Bewick's Swan's migratory route from the Russian Arctic to the UK.
In March 2018, WWT reached out to prominent figures in Nar'Yan-Mar, Russia which included members of the regional government, tourism agencies, indigenous groups, academic and educational institutions and Russian conservation organisations. They agreed that intervention was needed to help champion Bewick's and their wetland habitats while preventing them from being hunted.
In response, a 'Memo for Hunters' in the NAO has been created, which includes a visual guide of protected and huntable waterbirds in the region, information about penalties for violations of the law, a map outlining no-hunting zones and instructions on how to report ring sightings.
Both website and smartphone-compatible versions of the memo have been created and thousands of printed leaflets will be distributed to hunters and village councils across the NAO and hunting tourism outlets in the Nar'Yan-Mar. Further activities are planned to raise awareness about the laws protecting the swans, their rapidly declining numbers and their distinguishing features.