Shocking increase in Amazon deforestation
981f99dc-711a-4092-bd07-dd49da3493ac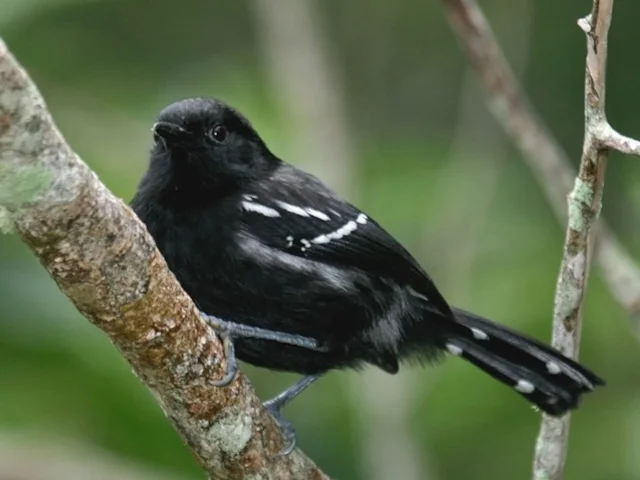 The Worldwide Fund for Nature (WWF) has warned the Brazilian government that it needs to boost conservation efforts, after damning new deforestation figures of 16 per cent were published.

With BirdLife International saying that up to 100 endemic and limited range bird species face extinction in the Amazon if the destruction of habitat continues, the new figures are far from good news. In 2012, the Brazilian president, Dilma Rousseff, vetoed parts of a forestry bill that would have weakened Brazilian protection for the Amazon, but it wasn't enough and the situation has rapidly worsened.

BirdLife's success in reviving the fortunes of birds such as Restinga Antwren are outweighed heavily by the disappearance of prime habitat for many other species, such as Hoary-throated Spinetail which has been predicted to lose up to 80 per cent of its habitat in the rainforest. It is far from alone.

The overall deforestation rates in the Amazon basin have increased by 16 per cent relative to 2014. These figures were disclosed yesterday last week by the Brazilian Environment Minister, Izabella Teixeira, and showed that 3,623 square miles of forest was lost between August 2014 and July 2015.

This massive increase in deforestation is concentrated on the states of Rondônia, Mato Grosso and Amazonas. Amazonas had the largest increase of 54 per cent, while Mato Grosso had the largest absolute loss of 937 square miles, which is 40 per cent more than the 668 square miles lost the previous year. Deforestation is also on the rise Brazil's second largest biome, the Cerrado – the country's equivalent of savannah habitat – which showed a 12 per cent increase in timber loss over 2010.

Damian Fleming, Head of Amazon programmes for WWF-UK commented last week: "On the eve of the climate change talks in Paris, these figures provide a stark reminder that the war on deforestation is far from won. Deforestation continues to erode the world's most important biome ... and remains a major source of greenhouse gas emissions. The Brazilian government should boost efforts to protect the country's irreplaceable forests.

"It is encouraging to see a decline in deforestation in the state of Acre – where one of WWF's longest standing conservation programmes is based – illustrating that working with local communities to preserve their natural heritage gets results."

Throughout the last decade, the main factors that have influenced deforestation in the Amazon were agricultural expansion, the building of infrastructure (roads, railways and towns), unsupervised territorial occupation and straightforward (and often illegal) land grabbing. The consolidated information is based on satellite image data from Inpe (Brazil's National Spatial Research Institute), which registers deforested areas larger than six football pitches (6.25 ha).

WWF-Brazil CEO Carlos Nomoto said that it is important to highlight the efforts made by federal government to reduce deforestation in Amazon and then stabilise it, especially in the four last years. In this period, the average deforestation in the Amazon reached a pace of up to 3,700 square miles per year, reducing overall forest loss by up to 82 per cent from 2004. He also said that the continuous monitoring and fight against deforestation are still necessary policies to help Brazil reach its voluntary goal of zero illegal deforestation in the Amazon by 2030, and help fight climate change.
In addition, bigger incentives are needed for sustainable production and to support forest restoration, promoting a new forest industry in the Amazon.