Shock as Surrey reserve put up for sale
032a9ec3-c60b-4615-8a39-3e4f5daaa07e
There are fears for the future of Tice's Meadow after the Surrey nature reserve was put up for sale by owners Hanson. News of the sale has been described as a shock by the local bird group, with outside fears that the land could be purchased for housing development.
The wetland reserve, situated between Aldershot and Farnham, is a former quarry and owned by Hanson, a building materials company. The timing of the decision to sell has come as a surprise, with Tice's recently winning an international conservation award and current projects including a new hide and resurfaced path for visitors with impaired mobility.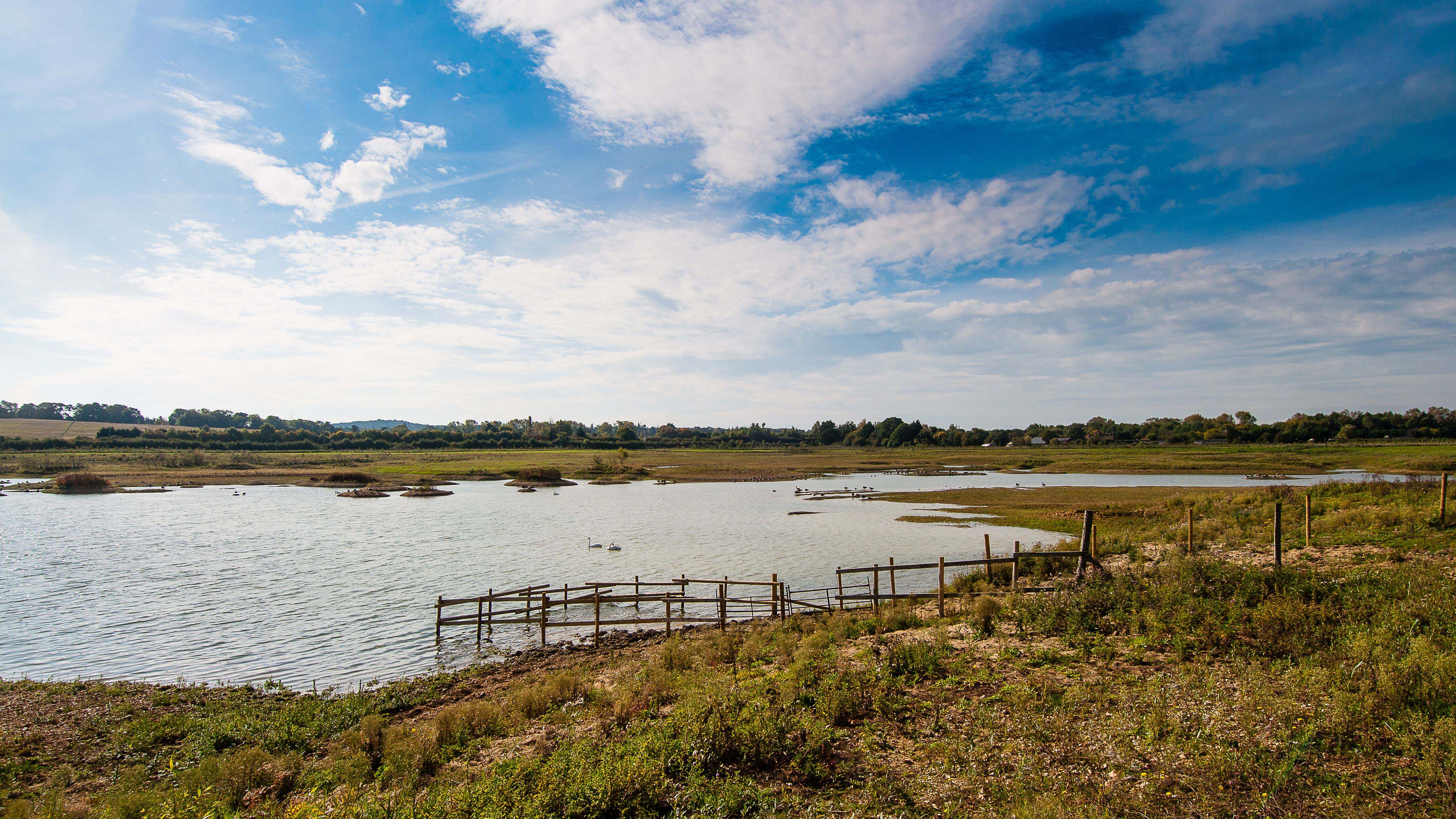 Tice's Meadow, a former quarry, has been converted into a dynamic nature reserve, with 1,115 species of wildlife recorded (Tony Hordern).
Mark Elsoffer, Tice's Meadow Bird Group secretary, said: "The news that Hanson is actively marketing Tice's Meadow for sale has come as shock to our members and the local community. The timing is particularly surprising as 2018 was such a momentous year for the site – we won a prestigious international conservation award, completed 5,000 volunteer hours on site and raised £40,000 to reinvest back into the nature reserve."
The site is afforded protection for 20 years following the anticipated sign off by the local council, but after that period any prospective owner is in full control. The worst possible outcome is that Tice's Meadow is used for housing development, though horse grazing is another threat.
More likely is that it's bought by a developer as a Suitable Alternative Natural Greenspace (SANGS). This will give Tice's 100 years' protection and guarantees funding, but it currently fails to meet Natural England's SANGS criteria, which includes the necessity for public access throughout an entire site, as well as a rule that states funding isn't allowed to be spent on areas where dogs can't be walked.
The perfect – though unlikely – scenario is that the RSPB or The Wildlife Trusts purchase the site. In the Home Counties south of the River Thames, one of the most populated areas of Britain, there are few RSPB reserves. Tice's Meadow is an important site for wintering, passage and breeding wildfowl, waders and terns, and includes important habitats such as wet meadows and reedbeds. It hosted Britain's eighth Eurasian Crag Martin in 2006. As a result, the site should appeal to any conservation body.
Mr Elsoffer added: "At the moment we are waiting to see who, if anyone, will make an offer to buy the reserve. While we remain open minded, we are determined to fight any attempts at inappropriate development, splitting the nature reserve amongst multiple owners, or any plans which fail to maintain public access and don't have the best interests of the site's biodiversity at heart."