Sharp-eyed Rum residents help catch rare bird egg thief
637427f5-e87d-42d4-9853-fd738b306f8e
Sharp-eyed residents on a Scottish island National Nature Reserve (NNR) helped catch one of Britain's most notorious egg thieves. Police arrested Matthew Gonshaw after receiving a tip-off from islanders on Rum. Most of the island is managed as an NNR by Scottish Natural Heritage (SNH). Just 35 inhabitants live amid the mountainous reserve of 10,000 hectares. Rum has one of the world's largest Manx Shearwater colonies and also hosts breeding Golden Eagles and White-tailed Eagles.
Islander Alison Morris, a researcher taking part in an Edinburgh University study, was carrying out observations on Red Deer behaviour in a remote part of the island. She spotted a man behaving oddly among a colony of Common Gulls and was taken aback that he appeared to be carrying eggs. Sean Morris, who works for SNH at the reserve, reported the incident to Richard Kilpatrick, the Rum reserve manager. All three then kept in regular contact with police on the mainland. Officers later arrived on Rum as part of their investigation and apprehended Gonshaw as he was about to board a ferry for the neighbouring island of Canna.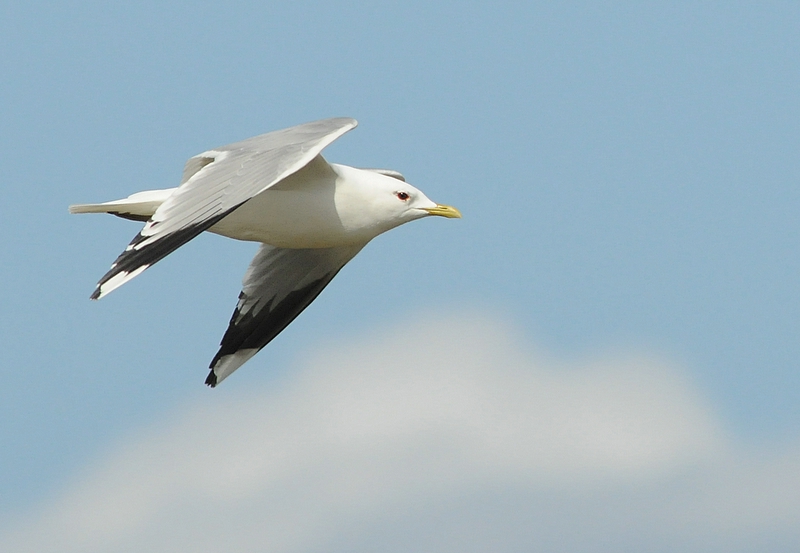 Common Gull, Solas, N.Uist, Outer Hebrides (Photo: Joe Graham)
Appearing at Inverness Sheriff Court on Friday (11the May) Gonshaw, 49, was jailed for six months after admitting stealing the eggs of several rare species at the reserve last year. He given an ASBO that banned him from entering Scotland for life during the bird breeding season. As well as the ASBO, he was ordered to serve two six-month jail terms concurrently.
Speaking at the sentencing, Sheriff Margaret Neilson said that her main concern was to "protect the wildlife of Scotland from predators like you" and described Gonshaw as a "wildlife destroyer." In June 2011, Gonshaw was arrested on the Isle of Rum after he was caught taking eggs belonging to Manx Shearwater, Meadow Pipit and Willow Warbler. A warrant for his arrest was issued when he failed to attend an earlier court date relating to the incident. Commenting on the sentencing, RSPB Scotland Head of Investigations Ian Thomson said: "We welcome this sentence and the strong comments made by the Sheriff, as it sends out a clear message to those who seek to destroy Scotland's natural heritage. This successful prosecution is the result of hard work by the Northern Constabulary, the National Wildlife Crime Unit, Scottish Natural Heritage and RSPB Scotland."