Self-resetting traps protect highly endangered birds in Mauritius
53c303ee-ee83-4350-bce2-d054fa22c666
BirdLife has introduced the use of self-resetting traps to preserve the highly endangered Mauritius Olive White-eye endemic to the Indian Ocean island.
The organisation Save Species, BirdLife's Partner in Mauritius, has begun using the traps to improve the efficiency of rat control. This is vital to protect the critically endangered Mauritius Olive White-eye and sustain its population in the Black River Gorges NP.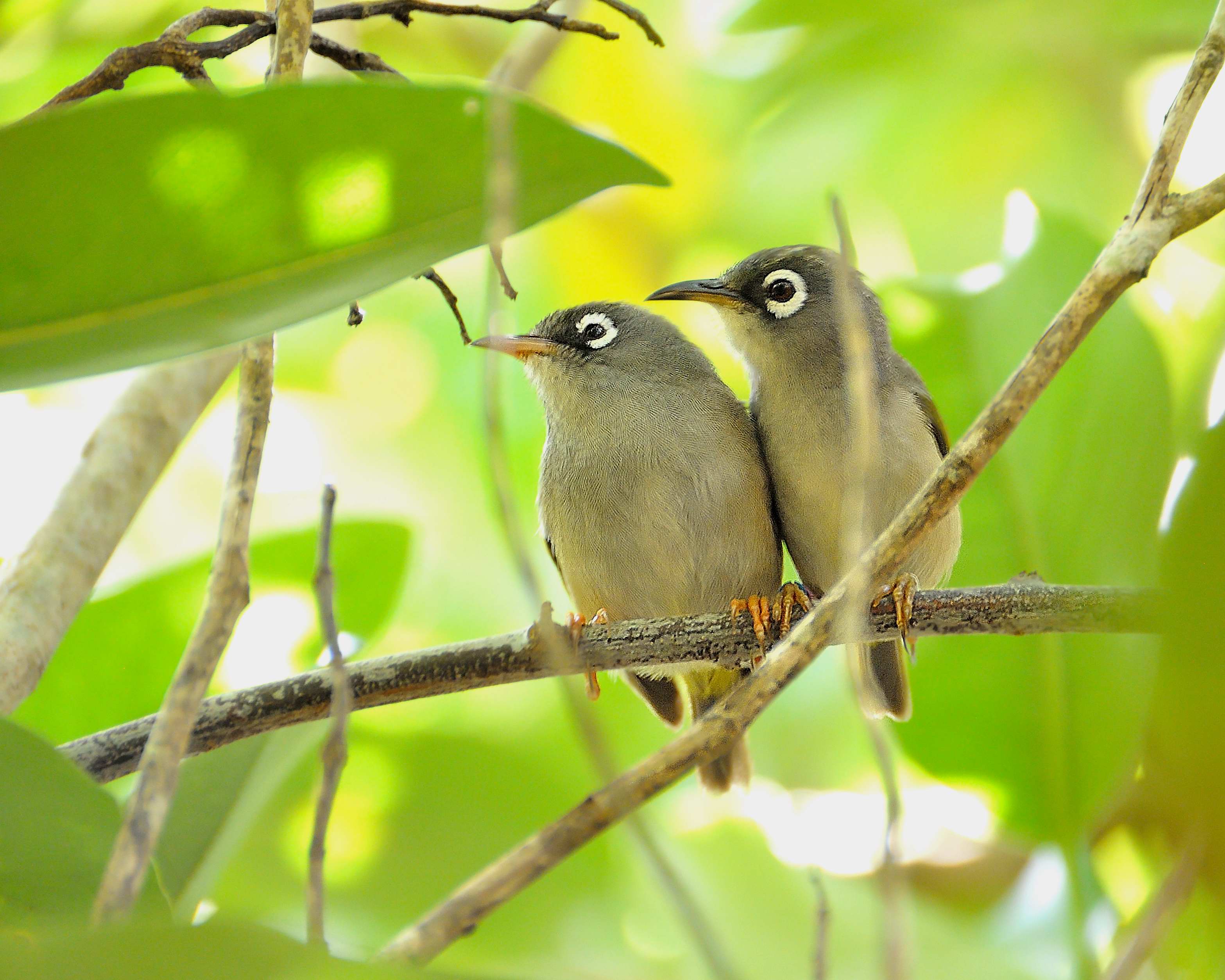 Mauritus Olive White-eye is extremely endangered with its nests, eggs and chicks constanttly threatened by rat depredation. Photo: Brian Harrison.
Mauritius Olive White-eye is estimated to have an extremely small population – estimated at 120 pairs in 2002 – that continues to decline rapidly due to predation by mammals such as rats that have been introduced in their habitats. The species also has a very small range, as its habitat is declining in quality and extent. The white-eye feeds on nectar, fruit and insects, and travels considerable distances to feed on the nutritious endemic flowers. The species has long been protected by law and the Black River Gorges NP partly includes the species' modern distribution.
Surveys conducted over three years with the bank HSBC as main sponsor indicated that there are 180-270 of these birds in the park and surrounding areas, but this population was not increasing significantly as a result of rats preying on the bird's eggs and chicks. In 2016, The Mauritian Wildlife Foundation (MWF) received a grant from the British Birdwatching Fair (Birdfair) and the RSPB to finance a research project on rat-control methods.
Rats are known to be a major threat to the survival of more than half of Mauritius' native fauna and during the surveys MWF recorded that the Olive White-eye's breeding is less successful when rats are not controlled, with below 10 per cent of eggs hatching and resulting in fledged birds.
Several techniques have been applied in the past to control the rats, including use of anti-coagulant poison in territories where rats breed or around trees where the white-eyes are nesting. Up to 72 per cent of eggs laid successfully fledge birds when using the poison grid. However, this rat eradication technique is time consuming and costly, and can harm other wildlife unintentionally. There is also the growing evidence that the persistence of poisons in the environment has adverse effects.
Conservation agencies now recommend limited use of poisons and try to replace them with non-toxin alternatives, especially in the long-term. Very few non-toxin alternatives are known to be cost and time effective. The new technology of self-re-setting traps offers a possible and more humane solution. The traps were introduced on Mauritius in August 2016, and MWF was able to purchase and install Goodnature A24 traps for testing. The 15 traps were designed in New Zealand, a country that leads in rat eradication, and installed at various sites.
After a year of testing the traps in the Mauritian habitat, it was found that they offer an effective method of controlling rats in the protected area when compared to poisoning. Using this technology also saves valuable staff time, and consequently MWF is now testing the traps on a much larger scale to protect Mauritius Olive White-eye and other endemic birds.
MWF is also monitoring the wild population and breeding success of the white-eye by ringing and surveying – including a population of about 50 that was translocated onto nearby Ile aux Aigrettes – to compare with the birds in Black River Gorges.