Scottish shearwater completes 11,000 km journey to Argentina 
2e22c093-1342-4fd0-ba53-eb4a4983b89b
The latest Online Ringing and Nest Recording Report from the British Trust for Ornithology (BTO) has revealed some remarkable migration journeys undertaken by birds last year.
Perhaps the most eye-catching is that of a Manx Shearwater that journeyed more than 11,016 km from its breeding colony on the Isle of Rùm in Scotland to the seaside resort of Las Grutas in Northern Patagonia, Argentina.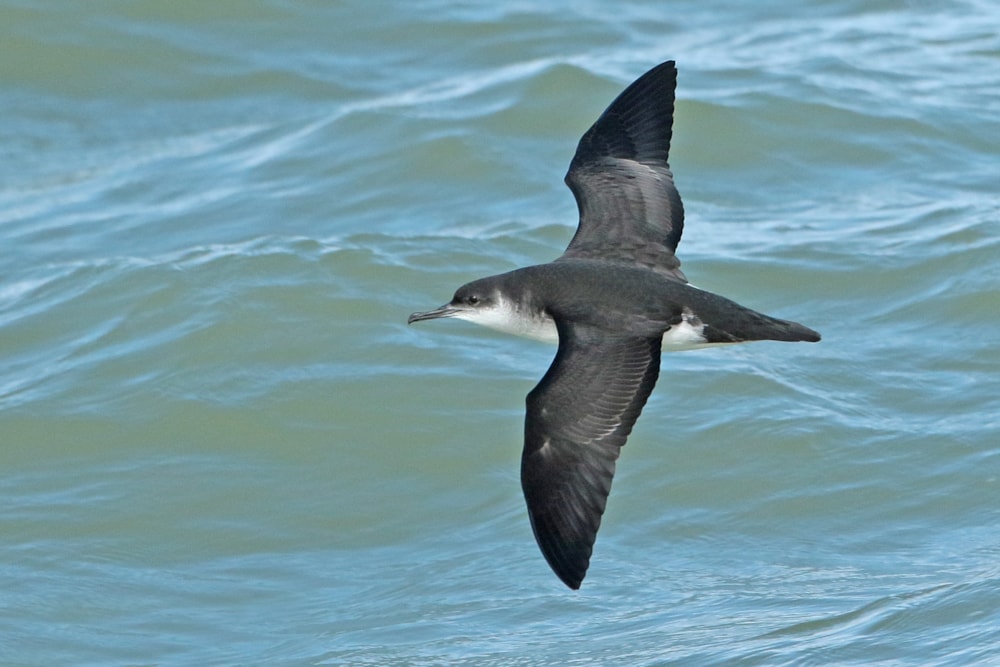 A Scottish-ringed Manx Shearwater was found to have flown some 11,000 km to Argentina thanks to ringing data (Christian Vandeputte).
Other long-distance voyages recorded included a Scottish Arctic Skua that flew to Brazil (a straight-line distance of 11,000 km), a Swallow that covered 10,358 km to make it to South Africa, and Sanderling and Sandwich Tern travelling distances of 10,295 km and 10,218 km respectively, also to South Africa.
During 2019, some 3,000 trained and licensed bird ringers fitted uniquely-numbered rings to 1,047,521 birds, enabling them to be identified for the rest of their lives, providing insights into the journeys they take, the pressures they face and how long some of them live.
Content continues after advertisements
Of these, top of the list was Blue Tit, with 150,284 individuals ringed, followed by – perhaps surprisingly – Blackcap. Age records were also set for a few birds. A Northern Fulmar caught on Sanda Island, Kintyre had been ringed 41 years, 11 months and 17 days earlier on the Isle of Canna, near Mallaig, making it the oldest known of its kind in the Britain and Ireland.
Meanwhile, a Eurasian Siskin caught near Tarbet in Argyll and Bute, became the oldest-known individual of its kind after having been ringed at the same site eight years, six months and 10 days earlier in 2010.
The report also collates the data gathered by volunteers who take part in the Nest Record Scheme. In 2019, around 700 nest recorders collected data on 41,269 nests; again, Blue Tit was the most commonly recorded, followed by Great Tit, Tree Sparrow, Barn Owl and Swallow.
Dr Rob Robinson, Associate Director of Research at BTO, said: "Without fitting birds with uniquely numbered rings and monitoring their nests we wouldn't be able to follow their lives and our knowledge of them would be much poorer. Many of our birds are in trouble and it is vital that we begin to understand why. The information we get from ringing and nest recording can't be collected any other way.
"The data gathered by our fantastic volunteers help us to determine whether species are in trouble and, if they are, at what point of the lifecycle the problems are occurring. None of this would be possible without the dedication and commitment of our volunteer ringers and nest recorders who monitor these birds each year and we thank them all for their contributions to the schemes."
More information can be found in the Online Ringing and Nest Recording Report.