Scottish National Marine Plan met with caution
dc075b03-11b0-400c-bc99-e092adc87d41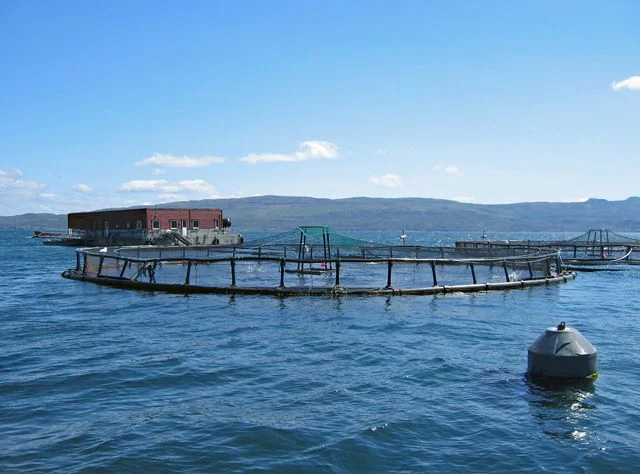 Scotland's first-ever National Marine Plan was published on 27 March. The plan was welcomed by environmental groups, but with reservations.

Scottish Environment LINK's marine taskforce remains concerned that the plan supports growth for some sectors which could risk the environmental health of the seas. It contains ambitious targets for the growth of farmed salmon production, by some 30 per cent by 2020.

Salmon farming has impacts on wild salmon, seals, water quality and a range of other pressures. Increased production by 2020 is considered likely to have significant effects on Natura 2020 sites.

Calum Duncan, convenor of the marine taskforce and Scotland Programme Manager for Marine Conservation Society, said: "On the whole we are very supportive of the plan and its purpose of ensuring the sustainable development and stewardship our seas, but the inclusion of targets to expand salmon farming which have not been fully assessed is cause for concern. For the first time in history, planners, communities and industry will have a dependable framework to co-ordinate activity in our increasingly busy seas. It's imperative that sound assessments underpin the direction of the plan to improve our understanding and ability to monitor interactions between the different sectors. For this reason, marine planning must be well resourced and implemented swiftly.

"We are extremely concerned that this plan contains high-level targets for greatly expanding salmon farming along the west coast. We have patiently and consistently argued for their removal, until they have been subjected to environmental assessment. The whole purpose of the plan is to provide overarching co-ordination, but until these targets are subject to assessment, the Scottish government cannot confidently secure a sustainable salmon farming industry. Multiple and separate environmental assessments undertaken at a regional level will simply not be able to adequately investigate the combined impacts of a major expansion of salmon farming in Scotland."

The full Marine Protection Plan is available online here.

Scottish Environment LINK's marine taskforce is a coalition of environmental charities campaigning to protect and recover Scotland's seas. It comprises the following eight organisations: Hebridean Whale and Dolphin Trust, Marine Conservation Society, National Trust for Scotland, Royal Zoological Society of Scotland, RSPB Scotland, Scottish Ornithologists' Club, Scottish Wildlife Trust, WWF Scotland and Whale and Dolphin Conservation.
Content continues after advertisements