Scilly islands to be cleared of rats
fd5a49ab-ee41-4588-9faf-1b62f1473b84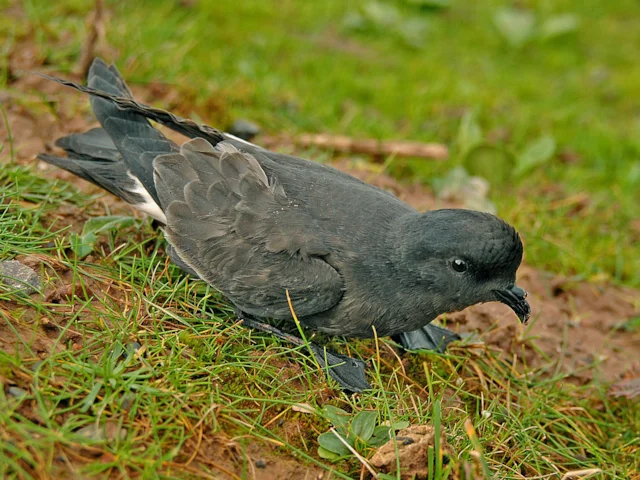 A pioneering community-based island restoration project to remove rats from Scilly and benefit breeding shearwaters and storm-petrels begins today.
The Isles of Scilly Seabird Recovery Project aims to protect seabirds in Scilly by keeping the islands of St Agnes and Gugh rat-free for at least 25 years, after
a similar scheme removed rodents from Lundy, Devon
. Britain is internationally important for seabirds, but many species are declining in numbers. Among many challenges they face, the greatest threat on land is predation of eggs and chicks by Brown Rats. Two Scilly-nesting seabirds are likely to benefit from the most:
Manx Shearwater
and European Storm-petrel.
Arriving from New Zealand this autumn, island restoration specialists Wildlife Management International Limited (WMIL) have been contracted to carry out the key rat-baiting phase of the project which is due to last until March. They have worldwide experience of reversing the decline of vulnerable seabird species by removing Brown Rats which colonised Scilly from shipwrecks in the 18th century, and
comparable projects have also wprked on tropical islands worldwide
.
Although St Agnes and Gugh are smaller than many of the other islands which have carried out restoration projects, it is the 85 residents that set this project apart. The local community has been involved in the project since its inception. Christine Hicks from Westward Farm, St Agnes, said: "This project will not only benefit our local wildlife, but our farm and livestock, too. The community is at one with the project so today is an important day, and we look forward to assisting in any way we can."
Project Manager, Jaclyn Pearson, said: "There is definitely a real buzz on the islands. The community has spent the summer gearing up to be 'rat-free ready.' This has meant having beach cleans and a special 'apple day' clearing and juicing apples to remove this food source for rats. It has also meant burning waste wood, not only in the run-up to bonfire night, but in order to remove items that could harbour rats."
Senior Ecologist Elizabeth Bell, from Wildlife Management International, said: "It's really great to be here to get the Seabird Recovery Project underway. It's time to get out there and complete the rat-removal phase of this important restoration project. We're all really looking forward to being part and parcel of the community for the winter.'
To find out more information visit
www.ios-seabirds.org.uk
.
Content continues after advertisements