Scientists fear collapse of German bird populations
fb96efd2-e060-4531-9b00-a3fc49c82e84
The overall abundance of birds in southern Germany has declined strongly since 1980, leading scientists to fear that similar developments are occurring in other regions of Germany as well.
A study by the German Max Planck Foundation has that that, in 1980, there were some 465,000 breeding pairs of birds living around Lake Constance, but by 2012 there were only 345,000 – a 25 per cent decline.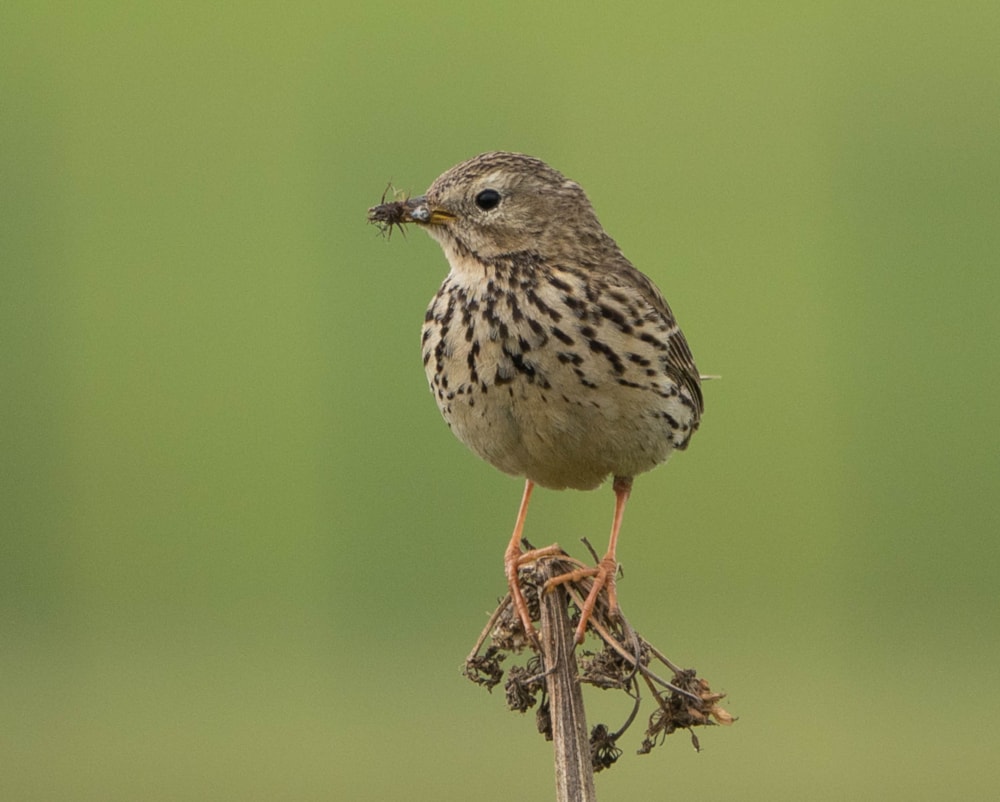 The study revealed that Meadow Pipit had become extinct around Lake Constance, likely due to a crash in insect numbers (Chris Small).
According to the study, the changes in the Lake Constance region in recent decades are likely to be "typical for densely populated areas with intensive agriculture and forestry". Hans-Guenther Bauer of the Max Planck Institute for Behavioral Biology said: "The collapse in the population numbers of many species, as we found them at Lake Constance, is therefore also taking place with great certainty in other regions."
To collect the data, scientists logged all the birds in an area of some 1,100 square kilometres around Lake Constance. Such a count was first undertaken in 1980 and, since then, every 10 years. The results showed that, of the 158 different bird species around Lake Constance, 68 species have increased but 67 have decreased in numbers.
Great Grey Shrike, Grey Partridge, Meadow Pipit and Little Owl have all disappeared from the region, though White Stork, Peregrine Falcon and Eurasian Eagle-owl have fared better and increased. Indeed, the number of different species has in fact risen, with 17 new species either colonising or returning to the area. Eight had become extinct in the interim.
However, previously abundant birds have declined sharply. Out of the 10 most common birds in the Lake Constance area, the population of six had declined massively, two remained unchanged and only two have increased. House Sparrow, the most common species in 1980, has declined by 50 per cent.
"These are truly shocking figures, especially when you consider that the decline in birds began decades before our first data collection in 1980," added Bauer.
According to the study, the birds around Lake Constance were mainly found in landscapes that were "intensively used by humans". On the other hand, some 71 per cent of species living in meadows and fields had experienced "drastic population losses".
One of the main reasons for this decline was the loss of food. "This confirms what we have long suspected. The death of insects caused by humans has a massive impact on our birds," Bauer commented.
To halt the loss of biodiversity, the scientists behind the study are calling for a rethink in agricultural and forestry policy. Measures that would benefit birds would include "drastic restrictions on insecticides and herbicides in agriculture, forestry, public areas and private gardens" and significantly less fertilisation.