School children dig in for science
4d75f7fd-be55-4d90-a09c-3ba630823213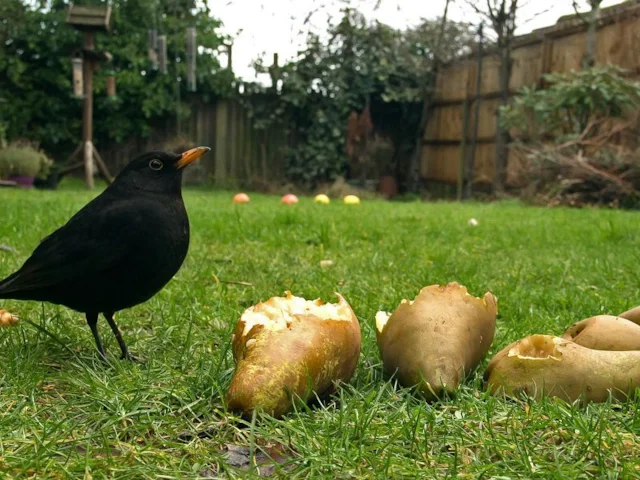 Schoolkids across the country will be digging up their school playing fields in the name of science.
As part of a national citizen science project in October, schools will be helping to investigate the animal life living beneath their feet. By examining and reporting what they find, all of the schools taking part in the
What's Under Your Feet?
project will be helping scientists at the British Trust for Ornithology (BTO) to discover what lives in the soil they sample. More than 900 schools and seven local authorities have signed up already, promising to make this one of the biggest school citizen scientist projects ever undertaken.
The project – a country-wide collaboration between BTO and EDF Energy – will map the creatures that are living under our feet for the first time. Many of these largely unseen invertebrates form an important source of food for Britain's birds but little is known about how many there are, where they are or how their presence changes across Britain. These are just a few of the gaps in our knowledge that the school children will be helping to fill, and there are many more.
Dr Blaise Martay, Research Ecologist at the BTO and project lead, said: "Soil invertebrates are such an important part of our ecosystems and yet we know so little about them. It is really exciting to think that over the coming months, children all over the country will be collecting the data needed to map differences in numbers and types of soil invertebrates. This project will make great strides in increasing our understanding of soil invertebrates and how bird numbers are affected by them, something we couldn't do without the help of citizen scientists."
Robyn Thorn, EDF Energy's Education Programme Manager, said: "We're really excited about being able to encourage young people across the UK to find out how rewarding and fascinating science can be. What's under your feet is a real life experiment that is not only hands on and fun to be part of but is also scientifically important and beneficial. We hope by taking part, young people will be inspired to continue to study science and to go on and think about it when they make their career choices."
Louise Ambler, Deputy Head Teacher at The Bridge School, Runcorn, said: "The Bridge School is on an old industrial site so the chance to see the wildlife that is in their area could prove to be a real eye-opener for the students. We're excited to be taking part in the 'What's Under Your Feet' activity and build the students' understanding of green issues and local ecosystems."
The time to start digging in those playing fields is almost here, so if your school hasn't registered for this exciting scientific project, please visit
http://jointhepod.org/wuyf
.
Content continues after advertisements