Saving Scotland's Red Squirrels
daa38b2f-2975-4801-ab30-164fba986caa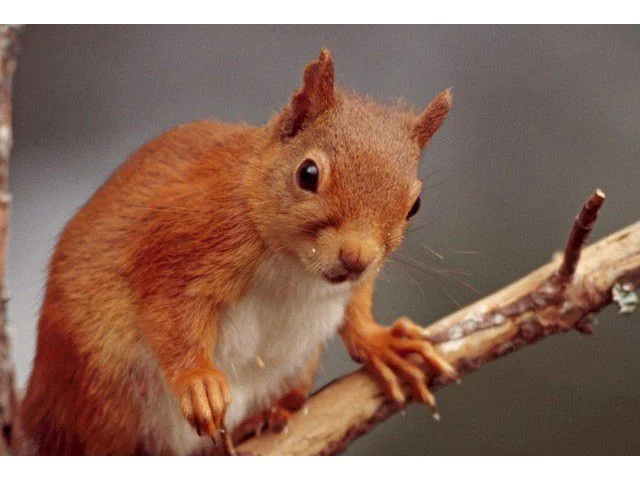 RSPB Scotland has joined a pioneering project to help protect Britain's declining Red Squirrel population, the wildlife charity has announced. Saving Scotland's Red Squirrels is a partnership aimed at stopping the species' decline in the country.

Since 1952, 95 per cent of Red Squirrels in England and Wales have been wiped out, and today 75 per cent of Britain's remaining population is found in Scotland. However, Grey Squirrels still threaten the existence of the native Reds because they compete for food and habitat, and transmit the deadly squirrelpox virus.

The project aims to continue to prevent the northward spread of Grey Squirrels and squirrelpox via a programme of squirrel control in a zone running coast to coast along the Highland Boundary Fault. It will also define and map priority areas for Red Squirrel conservation in south Scotland, and co-ordinate the delivery of Grey Squirrel control required to sustain healthy populations of Reds.

Stuart Housden, Director of RSPB Scotland, said: "We are in the privileged position of owning and managing more than 80 nature reserves across Scotland, and we already posses a huge responsibility for delivering on the conservation of our native Red Squirrels. We have been very impressed with the work of the Saving Scotland's Red Squirrels project, as it represents what we believe is the very best chance of preventing the extinction of this species on the British mainland. We are really pleased not only to be joining forces with the member organisations to help contribute to this important work, but also to commit hard-won charitable funds to this excellent project. We are looking forward to a very productive and constructive partnership."

Project Manager for Saving Scotland's Red Squirrels, Mel Tonkin, added: "Saving Scotland's Red Squirrels has already been successful in beginning to reverse the downward trend for Red Squirrels in Scotland, but our work will need to continue for many years to really secure the future of the species. We are delighted with this new partnership with RSPB Scotland. The organisation has plenty of experience in the challenges of long-term species conservation and brings with it the opportunity to get a lot more people engaged in Red Squirrel conservation."

Saving Scotland's Red Squirrels is a project between the Scottish Wildlife Trust, RSPB Scotland, Scottish Natural Heritage, Forestry Commission Scotland, Scottish Land and Estates, and the Red Squirrel Survival Trust. The partnership is also supported by an extensive network of more than 400 landowners covering well over 4,000 square kilometres.