Satellite tracking migrating eagles
7f0786c0-82fa-4d9c-95ad-2c2d15331087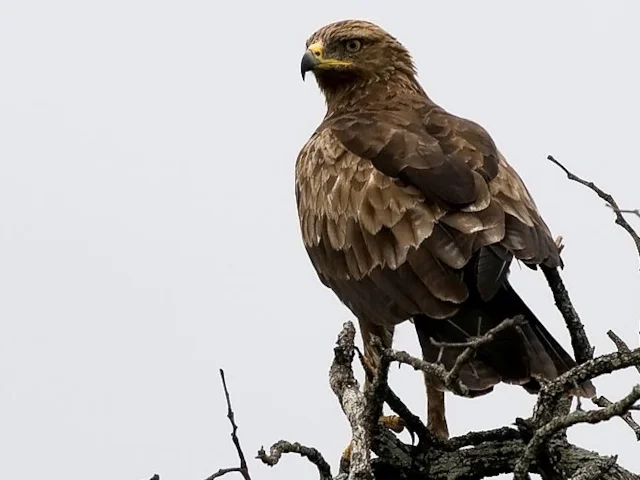 Nature and Biodiversity Conservation Union (NABU), BirdLife International's Partner in Germany, has fitted lightweight GPS transmitters to 12 Lesser Spotted Eagles in order to track their southbound migration to their wintering grounds in Africa.

With just 100 pairs breeding in Germany, Lesser Spotted Eagle is classified as 'severely endangered' on the country's red list of threatened species. It continues to decline in both Germany and Europe as a whole, although globally it doesn't approach Vulnerable on either range or population size, according to BirdLife International.

NABU has been working to protect Lesser Spotted Eagle in Germany by conserving and improving the breeding habitat. However, the birds are at risk while on passage. Illegal hunting and poisoning, lack of food and young birds getting lost and dying all play a part, and many young eagles are killed before they reach breeding age.

The 30-gram devices will enable NABU to track the birds along their migration route, using signals transmitted via satellite to ground stations and, in a newer development, mobile phone networks to transmit position data. Using the information gathered, the organisation hopes to identify any trouble spots along the route. Once these have been established, work can begin to protect the eagles.

You can follow the eagles' progress on NABU's website.
Content continues after advertisements