Satellite-tagged Hen Harrier vanishes in North Yorkshire
ab5728b6-928a-469e-8d5a-d2cfe4c0824d
The RSPB has revealed that a satellite-tagged Hen Harrier, born in the Forest of Bowland earlier this summer, has suddenly disappeared over a grouse moor in North Yorkshire.
Dryad, a male harrier, was fitted with a lightweight satellite tag at the nest so that scientists could trace his movements once he fledged. But his tag, which had been transmitting normally, stopped suddenly and unexpectedly on 7 September.
The tag's last transmission showed that Dryad had been roosting on a grouse moor between Kirkby Stephen and Ravenseat in the Yorkshire Dales National Park. RSPB staff searched the area but found no trace of Dryad or his tag. The harrier's tag has not been heard from since.
Dryad is the 44th Hen Harrier known to have been illegally killed or have gone missing in suspicious circumstances since 2018.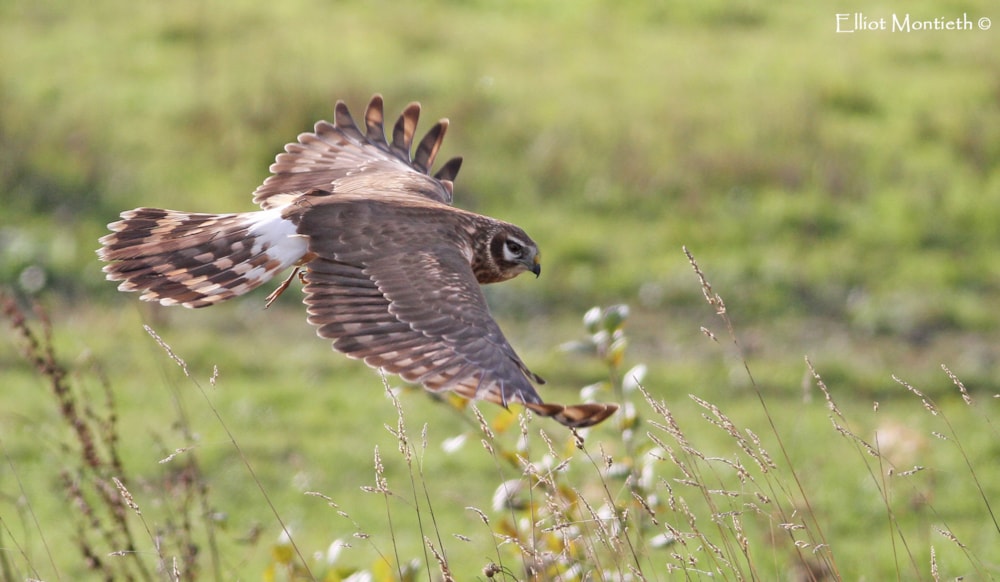 No fewer than 44 satellite-tagged Hen Harriers have disappeared in suspicious circumstances since 2018 (Elliot Montieth).
Content continues after advertisements
Satellite tagging has revealed that this wider area, which is dominated by driven grouse moors, has become a hot-spot for suspicious Hen Harrier disappearances.
In July this year a Hen Harrier named Harriet, tagged by Natural England, sent her last transmission near Outhgill, just over the border in Cumbria. A further two disappeared in September 2019, last transmitting near Bowes, Co Durham, and Askrigg, North Yorkshire, respectively. And, in 2016, Rowan was found shot in Ravenstonedale, Cumbria. Elsewhere in North Yorkshire, the body of River, another satellite-tagged Hen Harrier, was found shot on the Swinton Estate.
The news comes following a successful year for breeding Hen Harriers in England, although the problems appear to start after the youngsters fledge.
Mark Thomas, RSPB Head of Investigations UK, explained: "Illegal killing is the number one factor stalling Hen Harrier conservation in the UK. Despite all the positive news around 60 juveniles fledging in England this clearly shows the fate of many of these birds once they disperse. Sadly we expect further suspicious disappearances in the next few months following the well-established pattern of previous years.
"If Dryad had died naturally, we would expect his tag to continue transmitting, allowing us to find and recover both body and tag. The sudden stop of satellite tags, particularly considering the history of persecution in this area, strongly points to human interference.
"It is blatantly clear that current legislation is failing to protect our birds of prey and that criminality continues unchecked on grouse moors. The Government must act urgently and commit to licensing of grouse shooting with sanctions to withdraw licences to shoot where criminal behaviours are proven to the satisfaction of the public authorities. Law-abiding estates would have nothing to fear from this approach."