RSPCA launches appeal after heron shot in skull and neck
5364c5d7-7c4f-4081-aac6-786c445cd6d6
An appeal has been made by the RSPCA to find the person responsible for shooting a Grey Heron in the skull and neck with an airgun outside Old Trafford stadium in Greater Manchester. Despite being rushed away for emergency veterinary treatment, the bird had to be put to sleep to end any suffering.
The injured bird was found in a puddle of blood in the middle of Railway Road by Old Trafford, home of mid-table Premier League football club Manchester United, on Sunday 2 June. RSPCA Animal Welfare Officer (AWO) Steve Wickham was sent to the incident and could see blood coming from the bird's head. Having swiftly been taken to a vet, an x-ray revealed that the heron had been shot in the skull and in the neck.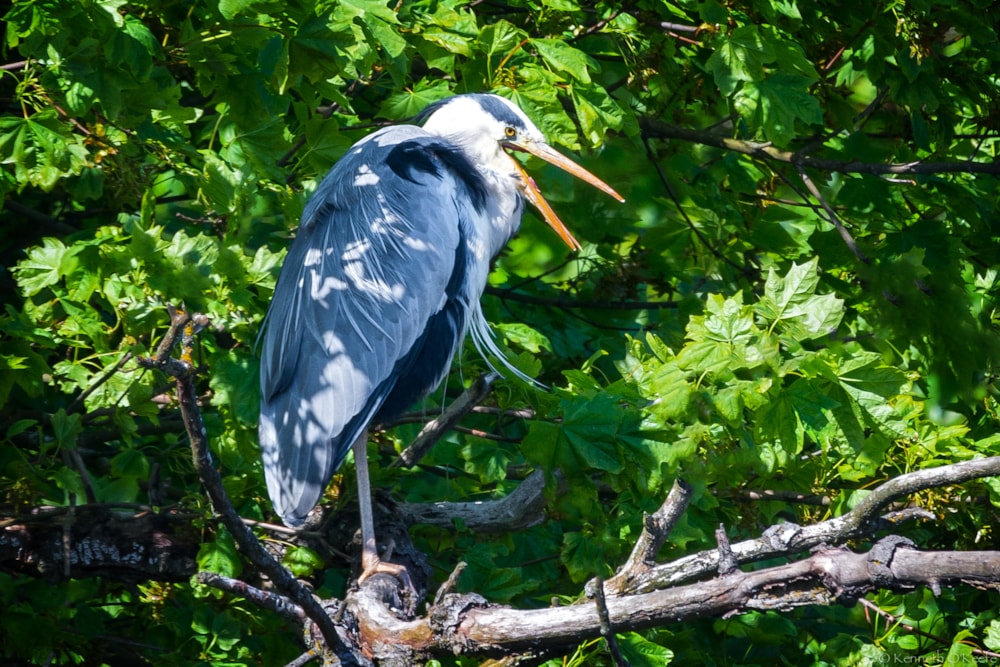 Despite being rushed to hospital, the Grey Heron had to be put down (Kenneth O'Keefe).
Content continues after advertisements
The bird also had a broken leg so the vet decided to put it to sleep. Wickham said: "The bird was alive and stood in a pool of his own blood when I picked him up but I didn't know what had caused the injuries until he was x-rayed. He must have been suffering terribly with severe wounds to the skull and neck.
"The wounds were fresh so I believe he was shot shortly before I arrived at 10.30 pm. His broken leg could have been an old injury at this stage, we are not sure. It is a despicable act of cruelty that someone with an air rifle has decided to shoot this lovely bird twice and left it dying in pain and helpless in the street.
"This is a busy residential area and I am hoping someone saw something or can help me identify who shot the bird. It is also worrying for residents that someone armed with an airgun is taking pot shots in this area."
It is believed the bird may have been resident at the nearby Bridgewater Canal. Anyone with information should call the RSPCA appeals line on 0300 123 8018.