RSPB withdraws support from DEFRA Hen Harrier Action Plan
efeb2440-ad64-4fcd-8d39-d1e064950943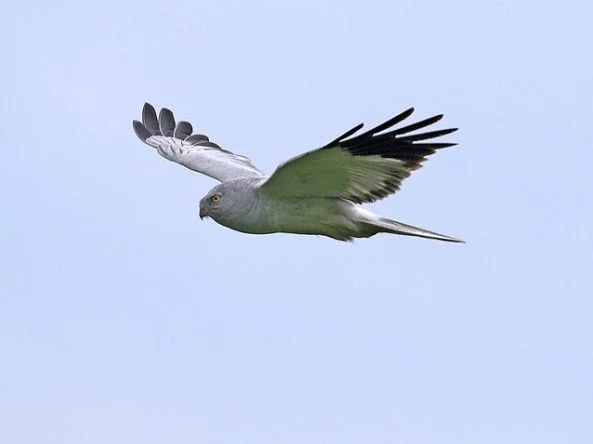 IN a surprise move, the RSPB has announced that it has withdrawn support of the government's Hen Harrier Action Plan (HHAP), despite originally backing the plan, although with reservations.

The RSPB's Conservation Director Martin Harper issued a statement on his blog explaining the decision, commenting: "The voluntary approach of the Hen Harrier Action Plan has failed, leaving licensing as the only viable option."

The HHAP was published in January 2016 and is designed to protect this fast-declining raptor, tackling such huge problems as illegal persecution on grouse moors. However, it contained some controversial suggestions including brood management (removing Hen Harrier chicks from grouse moors and rearing them elsewhere). Some conservationists criticised the plan, with Mark Avery dubbing it an 'Inaction Plan'.

In his statement, Mr Harper noted that there are just three Hen Harrier nests in England so far this year, with none of these on grouse moors. Persecution has continued, with five male Hen Harriers disappearing last year and the continued use of illegal traps. Many other birds of prey are also suffering, with this being a particularly bad year for Red Kites, while a juvenile Common Buzzard had to be euthanased due to the severity of its injuries.

Mr Harper continued: "All of this adds up to a picture which shows that the commitments made in the Hen Harrier Action Plan are not being delivered. People are still breaking the law and not enough is being done within the grouse shooting community to effect change.

"We have therefore decided to withdraw our support from DEFRA's Hen Harrier Action Plan.

"We have come to this conclusion because we believe that reform to protect the Hen Harrier will only come through licensing of driven grouse shooting where, for example, crimes committed on estates managed for shooting should result in the withdrawal of their right to operate."

Many other conservationists, however, believe that only a complete ban on driven grouse shooting will save the harrier, with a petition set up by Mark Avery set to reach 65,000 signatures soon.

Click here to read the full action plan.
Content continues after advertisements