RSPB urges Kent council to end building plans for wildlife site
bbf89f82-b534-4cc5-adef-6f313861ca0f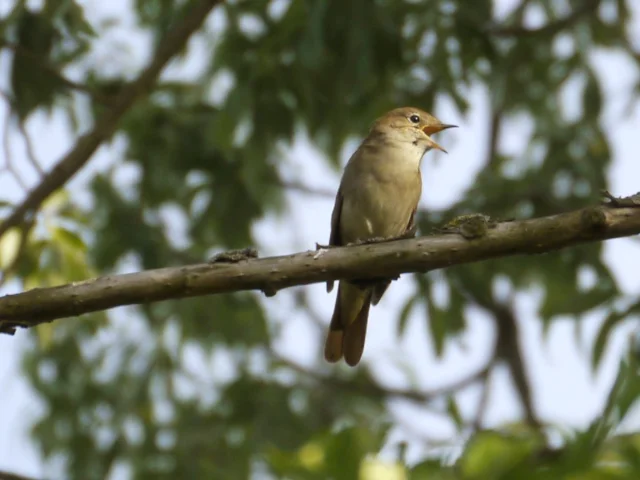 The RSPB is today urging Medway Council to reconsider its much-criticised proposals to build 5,000 homes on a nationally important site for wildlife.
The appeal follows a letter from the Planning Inspector to the council, which finds Medway Council's Core Strategy (for housing development) unsound because Lodge Hill proposals are inconsistent with national planning guidance (the National Planning Policy Framework).
Commenting on the situation this morning, Martin Harper, the RSPB's Director of Conservation, said: "The leaders of Medway Council need to stop wasting time and money, and identify alternative sites for development which will provide homes and jobs for the people of Medway, while protecting the environment for those people and for future generations."
Earlier this year, Natural England notified Lodge Hill – a former military training school in North Kent – as a Site of Special Scientific Interest because of its importance for Nightingale and several rare plants; the site has actually been identified as one of the most important in the country for Nightingale.
Martin Harper added: "This is not a case of wildlife versus jobs and houses. We perfectly understand Medway Council's desire to create employment and homes for the people of North Kent. However, the government's own guidance is perfectly clear: housing shouldn't be proposed for nationally-important wildlife sites before alternatives have been considered.
"It is difficult to see how any rational planning authority could grant consent for a planning application, now that a government inspector has made it clear that the proposal is against national planning policy. We think now is the time to draw a line under the Lodge Hill proposal."
The RSPB has worked closely alongside the Medway Countryside Forum and Kent Wildlife Trust in opposing the development of this site.
Content continues after advertisements