RSPB to run pelagics off Bempton Cliffs again this autumn
ce51579c-b2ad-4a80-877a-930449a7200f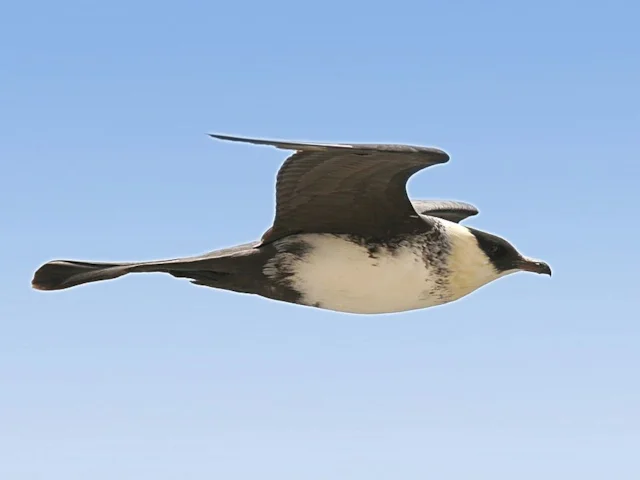 The RSPB is running pelagic trips off Bempton Cliffs, East Yorkshire, this autumn, which could be your chance to see your own skuas and shearwaters.
The charity runs such trips every autumn, and a wide variety of migrant seabirds can be seen stunningly close, along with our departing breeders. RSPB Skua and Shearwater Cruises sail aboard the Yorkshire Belle from Bridlington Harbour during September and October, with the specific intention of trying to connect with these otherwise hard-to-see birds.
Cruise Co-ordinator Kim Smales said: "These cruises are definitely one of the highlights of the season. Skuas and shearwaters are graceful, stately birds that aren't usually seen over land. Out at sea, with the vastness of the ocean around you, you can't fail to be impressed by the sheer strength needed to complete the long journey they undertake."
Arctic Skuas have regularly been seen on previous cruise trips, sometimes in dramatic aerial chases with gulls or terns – skuas are kleptoparasites, meaning the eke a living out of stealing other birds' food. Passengers have also been treated to sightings of Pomarine and Long-tailed Skuas, scarcer relatives of the Arctics. Manx and Sooty shearwaters are sometimes seen right alongside the boat, tempted close by a delicious serving of 'chum', a concoction made from fish offal that is ambrosia to scavenging seabirds.
To add to the experience, expert commentators, together with volunteers from the RSPB's East Yorkshire Local Group, are on board each cruise to help identify the birds, and to ensure everyone enjoys the trip to the full. The cruises also provide a unique opportunity for photographers to get sometimes feather-perfect shots of these impressive offshore bird species, against the dramatic backdrop of the cliffs or open sea.
RSPB Skua and Shearwater Cruises last up to 3½ hours, and sail every weekend from 6 September to 4 October 2014 from Bridlington Harbour. Ticket prices are £20 for adults and £10 for children. For a full list of dates and times visit www.rspb.org.uk/bemptoncliffs or call the booking line on 01262 422211. Bempton Cliffs visitor centre and car park will be closing from 1 September 2014 to 31 March 2015 for major redevelopment. For further information, visit the website.
Content continues after advertisements