RSPB to open major new site for people and wildlife in Yorkshire
aa88773f-e5f3-45c0-b996-67d657fe7ab3
The RSPB is embarking on an exciting new venture with the launch of a new 400-hectare site on the outskirts of Leeds. Specifically designed for both people and wildlife, the new site will open to the public on Saturday 25th May 2013.
Just outside Leeds and on the banks of the River Aire, St Aidan's — best described as a nature park — will be the perfect place for people to get close to nature and relax, unwind or exercise in a stress-free environment. With over 12km of footpaths, bridleways and cycle paths interconnecting through the site, visitors will have an unrivalled opportunity to explore the natural world.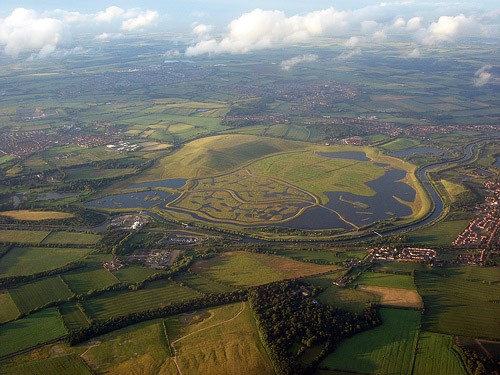 St. Aidan's RSPB from the air (Darren Starkey/RSPB).
Darren Starkey, RSPB senior site manager for the Aire Valley, said: "Although the site will be managed for nature conservation — just like other RSPB sites — the difference here is that it will also be open for a wide range of activities, from cycling and walking to jogging and horse riding."
Formerly an opencast coal mine, St Aidan's has been restored over the last ten years by Harworth Estates (formerly UK Coal) working together with the RSPB, and has rapidly become one of the best wildlife habitats in the country. The site is already home to many rare and exciting birds, mammals, insects and wildflowers. Darren added, "It has taken us over a decade to get to this point, but we're all so excited to finally be able to open up the space to the public and invite people in to get closer to nature."
Content continues after advertisements
Made up of nearly 400 hectares (1,000 acres) of grassland, reed beds, woodland, open water and islands, the site will be carefully zoned so that a number of different activities can all be carried out without compromising the wildlife of the site.
The site (formerly known as Swillington Ings) will be open to the public seven days a week with a visitor car park and Visitor Centre located off Astley Lane, Great Preston, LS26 8AL.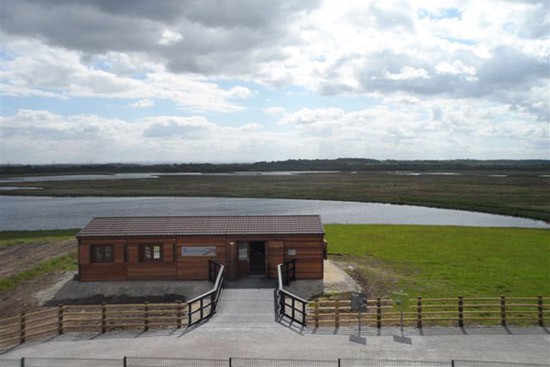 The new visitor centre at St. Aidan's RSPB (Darren Starkey/RSPB).
Although only a few miles from Leeds city centre, the site has breeding Bitterns, Avocets and Black-necked Grebes as well as a thriving Black-headed Gull colony that numbers several thousand birds. Birds seen in the last week have included Pectoral Sandpiper, Osprey, Cetti's Warbler, Ringed Plover, Sanderling, Turnstone, Black-tailed Godwit, Whinchat and Garganey.
Darren added, "In addition to the breeding birds of important conservation concern, the site has already produced rarities such as Black Kite, Glossy Ibis and, on one memorable day in 2009, three Whiskered Terns and a Collared Pratincole. I'm sure that once the site opens to the public the greater observer coverage will lead to a wealth of new and exciting finds."