RSPB says: talk to your neighbours about wildlife
973ea565-b246-4a8d-8894-10b4b8a5dbc5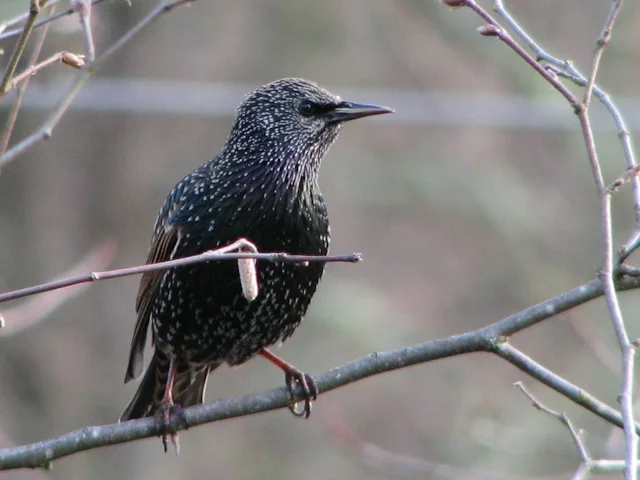 The RSPB's summer Giving Nature a Home survey questioned over 1,800 people with gardens about their neighbours and wildlife – and found that most never talk to each other.
The poll revealed that 73 per cent of people in Britain with an outdoor space haven't spoken to their neighbour about how they can help wildlife in the past six months, despite 75 per cent agreeing that it is important to encourage wildlife in their garden.
Richard Bashford, RSPB's Giving Nature a Home Project Manager, said: "It's encouraging to hear that so many people agree that it is important to encourage wildlife to their garden. Nature in the UK is in trouble and some of our more familiar garden species are among the worst affected.
"It seems we need to talk more and potentially helping the creatures that visit our gardens could be just the excuse we need. If you've got lots of wildlife in your garden why not spread the word about the benefits it brings – tell a friend, family member or neighbour. It could be the start of creating more nature-friendly gardens that could help reverse the declines of some of our struggling garden [species]."
Of those surveyed, three quarters (75 per cent) agreed that it was important to encourage wildlife in to their garden, 65 per cent believed their household encouraged wildlife into their garden, 39 per cent suggested their neighbour helped wildlife and just over a quarter (27 per cent) worked with their neighbour to help nature pass between their
gardens
.
The poll was carried out to get an insight into how people helped wildlife in their garden or outdoor space, and if they felt it was important to encourage other people where they lived to do the same.
To spread the word and inspire people across the country to connect with nature and build wildlife homes in their gardens and outdoor spaces, the RSPB's Giving Nature a Home TV advert began to be screened last tonight [11 September 2015], showing that no matter how big or small your outdoor space is, there is something we can all do to help wildlife.
Richard added: "Gardens provide a valuable lifeline for struggling species like Starlings, Common Toads, Hedgehogs and butterflies, so we want to inspire as many people as we can to help nature where they live. Although the overall problem is huge, the solution can start on a small scale with help from friends, family or neighbours, right on your doorstep."
Through the RSPB's Giving Nature a Home campaign people can help tackle the housing crisis facing Britain's threatened wildlife. The charity is asking people to provide a place for wildlife in their own gardens and outside space, whether it is by pollen-rich plants to attract bees and butterflies, putting up a nest box for a House Sparrow, or creating a pond that will support a number of different species.
www.rspb.org.uk/homes
Content continues after advertisements