RSPB pushes for EU driftnet rethink
67f6db61-cf5e-4a3c-bced-1b6f197bf980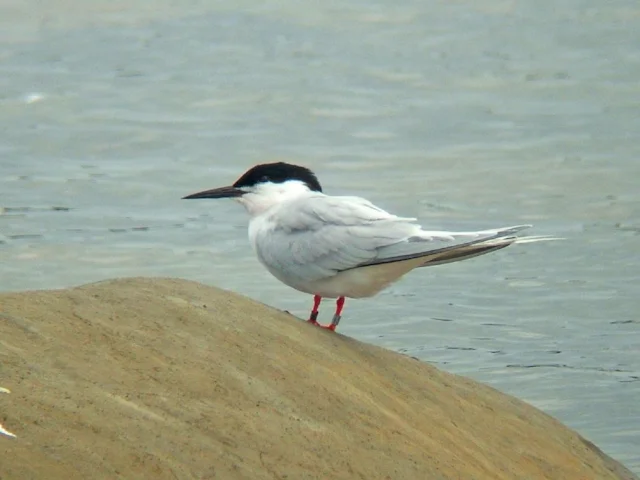 The RSPB has urged the European Commission not to impose an EU-wide ban on small-scale driftnet fishing, in case it affects responsible and sustainable fisheries.
In May of this year, the Commission proposed a 'blanket ban' to address the impact of this catch method on vulnerable and protected species like turtles, sharks and seabirds, particularly in the Mediterranean. The Commission's proposal specifically refers to driftnets of less than 2.5 km in length which are
still widely used in the European waters
of France, Portugal, Romania, Bulgaria and Britain by coastal fishermen.
In Northern Ireland, for example, skiff fishing for herring in the Mourne area is a long-standing tradition which takes place from September to December. This type of small scale operation can be carried out without significant environmental impact, and the RSPB understands that some local skiffs are undertaking certification from the Marine Stewardship Council which proves their operation is sustainable and well managed.
Responsible fishing practices are vital to ensure the waters off Ireland can continue to support a rich variety of marine birds and wildlife. Almost 20 different species of breeding seabirds make their homes along Northern Ireland's coast, including terns, Puffins and Kittiwakes, as well as mammals like seals, porpoises and whales.
As a conservation organisation,
the RSPB strongly supports curbs on damaging fishing practices
, whether legal or illegal, and actively promotes measures to eliminate the by-catch of seabirds and other marine wildlife. It says there is a strong case for stricter enforcement to halt illegal driftnet fishing in EU waters, but it opposes a blanket EU-wide ban on small-scale driftnet fishing.
Ana Almeida, Marine Conservation Officer at RSPB Northern Ireland, said: "The ban could even mean a gear-switching into other more damaging fishing methods. Instead of a blanket ban, the European Commission should think about a regional approach, with the introduction of effective enforcement of a ban where it is needed. Simultaneously, when scientifically proved to have negligible environmental impact, small scale drift-net fisheries should be exempted from the ban."