RSPB objects to fracking proposals
9e2a5963-87b1-4f5e-aa88-e144d8f6d126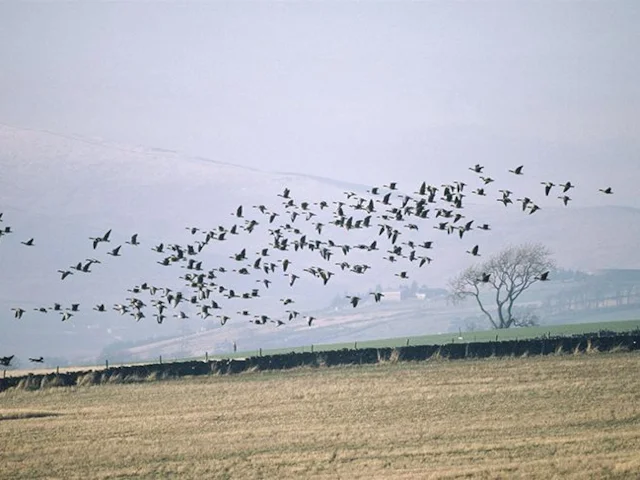 The RSPB has lodged a letter of objection with Lancashire County Council to a proposal by Cuadrilla to commence fracking at Singleton near Blackpool in Lancashire. The drilling site is close to an internationally important protected area for Pink-footed Geese and Whooper Swans and could cause disturbance to the birds.

The charity is also officially objecting to contentious plans to explore for oil and gas at Balcombe, West Sussex, on the grounds that no Environmental Impact Assessment has been carried out, and because increasing oil and gas use will scupper Britain's chances of meeting climate targets.

Hydraulic fracturing, known as fracking, involves injecting water, sand and chemicals under high pressure into dense shale rock to release the oil and gas trapped inside. The technique has come under fire from environmentalists, who claim it can pollute groundwater and cause earthquakes.

Harry Huyton, RSPB head of climate and energy policy, said: "We have looked closely at the rules in place to police drilling for shale gas and oil, and they are simply not robust enough to ensure that our water, our landscapes and our wildlife are safe.

"Cuadrilla boss and former energy secretary Lord Howell claims that when he made his much publicised howler about fracking the 'desolate North-East' he actually meant the North-West. Singleton is right in the heart of the North-West and is on the doorstep of an area which is home to thousands of geese and swans who will arrive from as far away as Siberia to roost and feed next month and stay for the winter.

"This area is protected by European law because it is so valuable for wildlife, and Cuadrilla has done nothing to investigate what damage their activities could do to it."

The RSPB has called on Lancashire County Council to ensure Cuadrilla has carried out a full Environmental Impact Assessment before it goes ahead with any work. The charity has also joined with other wildlife and environment groups to call on the government to rethink its shale gas policies.

The government is firmly on the side of the controversial drilling technique, with Chancellor George Osborne offering huge tax breaks to fracking firms and Prime Minister David Cameron urging the UK to "get behind fracking" as it deserves "real public support". This is at odds with much of the electorate, and six days of protest at Balcombe have forced Cuadrilla to suspend its operations there.
Content continues after advertisements