RSPB launches Cairngorm grouse-watches
b07f4998-660f-4e8a-bd5f-88fafa0de411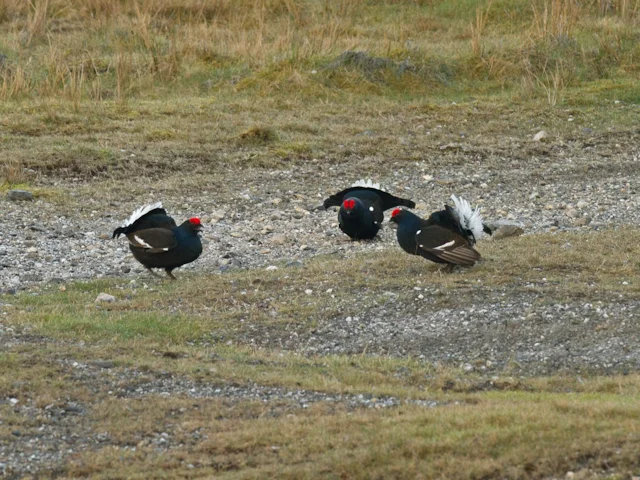 RSPB Scotland has launched its autumn programme of wildlife visits to Cairngorm Mountain, providing visitors with the chance to see Scottish bird specialities such as Black Grouse and Ptarmigan.
Giving you a good chance of seeing the Highland specialities, the Glenmore Grouse Watches begin at 6.30 am to maximise the chance of seeing the famous display of Black Grouse at a traditional lek site. The viewing takes place at a purpose-built stone viewing butt at the Coire na Ciste car park on the CairnGorm Mountain road where an RSPB guide will be on hand to help point out the birds.
Following this early morning rendezvous visitors may wish to take a trip up the CairnGorm funicular and a guided walk down to explore the mountain for other species such as the mountain-dwelling Ptarmigan and Snow Bunting. Spaces on the walk are limited so prior booking is essential, so visit
www.cairngormmountain.org/birdwatching-2
for more details and prices.
RSPB guide Brad Chappell said: "Although it's an early start, the experience of seeing this wildlife at such a special time and in such a special place is quite unique and very memorable. Both grouse species are very charismatic birds with distinctive calls and habits, while Snow Buntings, with their white-flecked wings, are true Arctic birds and very special to see. It is also, of course, a truly magnificent location to see wildlife amid the mountains and Caledonian pine forest."
The events takes place at a number of dates in October and early November. For the latest information please check out:
www.rspb.org.uk/highlandblackgrouse
."
Content continues after advertisements