RSPB gives green light to biomass fuel
119adde6-2524-4434-8b88-c0f280a4e110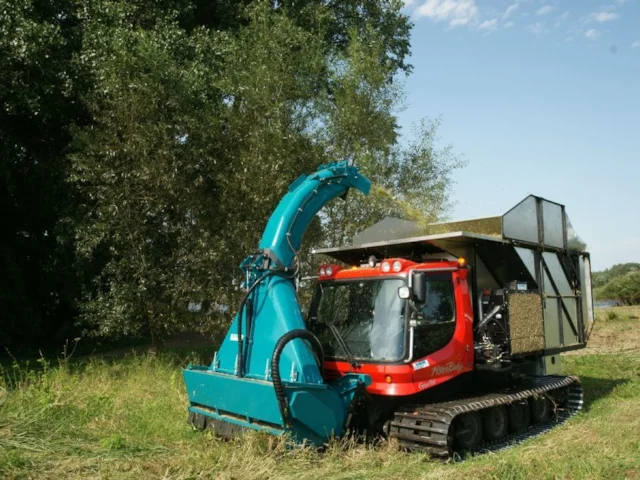 RSPB reserves will continue to experiment with using surplus vegetation as fuel after successful trials earlier this year.
The reserves in Somerset, the East of England and Scotland took part in a competition to produce energy from reserve biomass funded by the Department of Energy and Climate Change earlier this year. The success of this first endeavour has led to a new biomass demonstration at Sevenoaks and Tudeley Woods RSPB, Kent, on 27 November. This reserve is near Sevenoaks, and home to a variety of heathland species including Tree Pipit, European Nightjar and Common Crossbill.
Harnessing the unused resources in the countryside by turning heathland materials into energy is the theme of the forthcoming demonstration. Managing nature reserves for wildlife results in a great deal of underutilised material, and recycling it into fuel would be a good use of resources and could generate extra funds.
"The aim is to show the process of making the [biomass fuel] briquettes and producing 'bio-char' from start to finish," said Sally Mills, RSPB Reserves Bioenergy Project Manager. "We will be cutting vegetation, storing and drying materials, producing the bio-char and making briquettes with a mobile briquetter. The machines which we will use to cut the heathland vegetation are both types of forage harvesters with a built in collection system, neither of which have been trialled in the UK on heathland before.
"This is about managing our habitats effectively and putting this material to good use. The trials will enable us to see what it can be used for, such as powering boilers or to make briquettes to be sold to burn on fires or in wood burners. The bio-char can be used separately or to make briquettes. We will also be showing how to dry and store the harvested material easily and efficiently, which can often be an issue and put people off getting involved in biomass production," said Sally.
Demonstrating the biomass to bioenergy process aims to encourage other groups to recycle waste material in this way. The aim is to turn gorse, scrub, heather and bracken into fuel briquettes which can be burned to produce heat. Briquettes could then be sold commercially or used to power boilers. A bio-char kiln will also be used to produce bio-char from the material.
Content continues after advertisements