RSPB given new reserve in Kent
ce901b1d-80ce-4d24-9179-86cf1ce5d113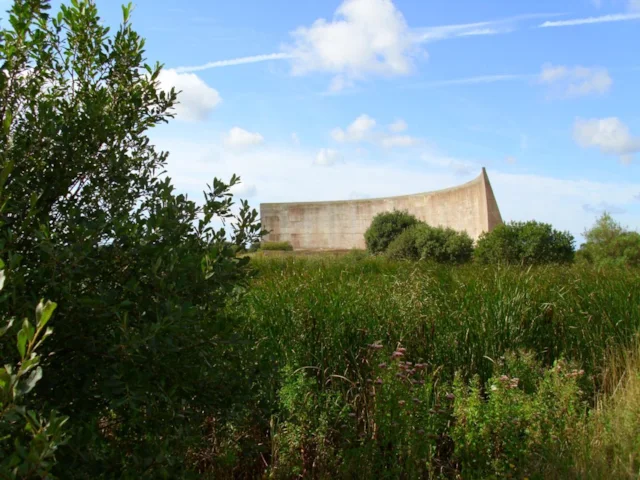 Building materials supplier CEMEX UK has handed over Lade Pits, next to
Dungeness
nature reserve, Kent, to the RSPB as a new reserve.
Lade Pits is a unique site, equipped with three so-called Sound Mirrors – used to detect incoming planes during the First World War and the early part of the Second World War. The site and its historical listening devices are located next to Dungeness RSPB near Lydd, and has been an iconic feature on the Kent coast for many years.
Lade Pits (formerly Denge quarry) is a sand and gravel site covering 70 ha and was quarried from the early 60's. Work began on restoring the site while the quarry was still working, with approximately four million tonnes of sand and gravel being extracted from the quarry for local construction projects.
In 1916, the MOD developed an aircraft early warning system consisting of huge concrete structures designed to pick-up and amplify sound coming from miles away. This warning system came to be known as Listening Devices or Sound Mirrors, and once built they could pick up the distant engine roar of enemy aircraft coming in off the sea. However, due to rapid technical innovations including the increased speed of aircraft, the system was never fully operational and was made obsolete by the development of radar, first introduced in the late 1930s.
Fast forward many years, and now Lade Pits has seen CEMEX UK generously hand over the site to the RSPB as part of an ongoing and successful relationship between the two organisations.
RSPB South East Regional Director Chris Corrigan said: "I am grateful to CEMEX UK for their generosity and unwavering commitment to help the RSPB save nature. Where the mighty Sound Mirrors were once used to listen out for manmade noise, they will now symbolise just how important it is to listen and look out for nature. The site will prove invaluable for what the RSPB is trying to achieve in the South East, and we are very much looking forward to taking Lade Pits forward together with the local community".
Content continues after advertisements