RSPB calls for more efforts against climate change in Britain
1a307d09-c06b-4630-9f12-a84da082d8fb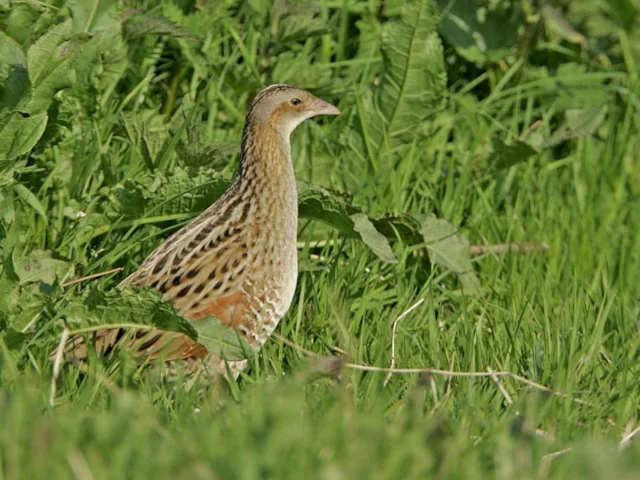 As a major new report is published with shocking findings, the RSPB focuses on the severe effects that climate change is beginning to have on Scotland's wildlife.
The latest
Intergovernmental Panel on Climate Change (IPCC) report published yesterday
has underlined and reaffirmed the extent to which climate change is universally affecting the natural world. RSPB Scotland is now calling for a redoubling of efforts to tackle the threat to the country's unique natural heritage. The major new report supports growing evidence that climate change is having a devastating impact on some of Scotland's most iconic species and habitats.
Governments must take urgent action to cut greenhouse gas emissions and halt the damage caused to vital wildlife and ecosystems, the charity says. Coastal habitats and wildlife are already suffering from the rising sea levels, extreme weather and warming oceans highlighted in the report. Scientists have damning evidence that climate change is behind
a steep decline in the number of Kittiwakes breeding in Scotland
, where the overall population has decreased by 68 per cent, and even as much as 91 per cent in Orkney.
Research suggests that warmer sea temperatures are affecting the abundance and quality of their main source of food, sand-eels, weakening the birds and
making it harder for them to successfully feed their chicks
. Further change could be catastrophic for the species, and it is feared that Kittiwake could become extinct in the area unless urgent action is taken.
Further from Scotland, seabirds have also become the victims of recent extreme weather in the North East Atlantic. Kittiwakes were among an estimated 28,000 birds that washed ashore in England and France after winter storms caused
a massive seabird wreck
. RSPB Scotland is fighting to protect seabirds by having important foraging sites included in the Scottish Government's proposed network of marine protected areas. Such protection is vital if the worrying declines in seabird numbers are to be halted.
The IPCC report also singles out Scotland's rare machair grassland as one of the habitats most at risk from climate change. Machair is unique to the British Isles and 70 per cent is located in western Scotland, but many parts are suffering from erosion and could be further damaged by rising sea levels and flooding. Each year in Tiree, the machair erodes away by half a metre, a loss of vital habitat for a wide variety of wildlife, including Corncrake, Ringed Plover and Great Yellow Bumblebee. In 2010, dry conditions in Coll during spring and summer meant the machair there did not even flower.
Climate change is also having an impact further inland on species such as Dotterel, a bird that breeds in Britain only on the highest mountain tops of Scotland. Almost two-thirds of the British population are found in the Cairngorms, but recent figures show the total number of breeding males fell from 630 in 1999 to 423 in 2011. It is thought that changes in temperature could force the birds further uphill, shrinking their habitats and leaving them with less food to eat.
Jim Densham, senior climate policy officer at RSPB Scotland, said: "The IPCC report powerfully backs up what we know about the changes that are already affecting Scotland's natural heritage. Some of our most special wildlife and habitats are suffering now from the impacts of a changing climate. The report is a wake-up call for all governments, including our own, to redouble efforts to halt climate change by cutting greenhouse gas emissions in all sectors of our economy and society.
"The report also highlights that we must take decisive action to adapt to a changing climate. Our wildlife needs our help if it is to survive the changes which we have caused. This will need everyone – from government to citizen – to take the threat seriously and act.
"We must intervene to help nature where it is struggling now and where it will be challenged in the future. We must invest in our countryside, to make habitats healthy and resilient places, up to scratch for wildlife. This investment can also pay back for us because a healthier environment can provide clean water, flood protection, food and many other benefits that we will need in a future Scotland."
The plight of Kittiwake
is singled out as the deserving cause at this year's
Scottish Birdfair
, held from 10-11 May at Hopetoun House, near Edinbirgh, where Birdwatch has a stall.
Content continues after advertisements