RSPB builds pressure to stop peat-burning
29fb5f7e-2f52-43fa-8914-0d452f0cb006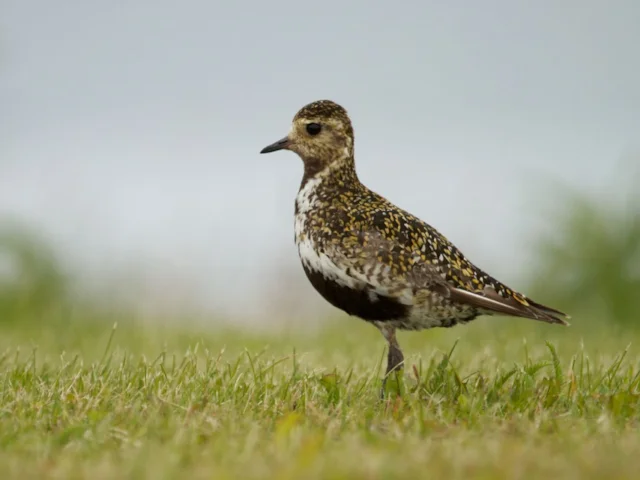 The RSPB has repeated its call to end to the annual burning on deep peat, a harmful practice that threatens the future of the Peak District and other upland areas.
The upland peatlands of the Peak District, formed over thousands of years, are unique and fragile habitats. Like rain forests, the ancient habitats provide many great benefits such as helping to store and purify water,
lock away carbon
and provide habitats for a variety of plants and wildlife.
Unfortunately, only four per cent of England's upland peatlands are in good ecological condition, as they have been damaged by past levels of industrial atmospheric pollution and a range of land management activities including grazing, drainage and burning. Work is being carried out in the Peak District to restore these peatlands through reducing grazing, re-vegetating bare peat and blocking drains dug in the 1960s and 70s, but too little has been done to stop the traditional burning which takes place every year between October and mid-April.
Burning is widely used in the uplands to help create the best conditions for Red Grouse. However, when burning takes place on deep peatlands, it can permanently damage the fragile vegetation.
Natural England (NE) recently concluded that burning on deep peatlands has a negative effect on carbon storage, water quality, and on some plants and wildlife. NE is considering how to act on its evidence and is scheduled to make a decision later in the year.
Roy Taylor, Peak District Area Reserves Manager for the RSPB, said: "Burning on deep peat takes place across the English uplands but it is particularly intensive in the Peak District, which is why we've decided to focus our efforts initially in this area. We are asking local landowners and other upland users to call on NE to
bring about an end to burning on deep peat
. We've also called on landowners to commit to voluntarily stopping the practice on their own areas of deep peat. Burning is causing serious damage to our upland peatlands and it isn't even necessary, as there are alternatives such as cutting."
On 30 June, a partnership of conservation organisations and water companies wrote to the Secretaries of State in charge of DEFRA and the Department for Energy and Climate Change, urging them to take action
to help restore 200,000 ha of England's upland peatland
. There has been no official response so far.
Content continues after advertisements