RSPB & Aldi partnership in the bag
58ed7884-b9a6-46f1-8f69-1f1fcefde3e3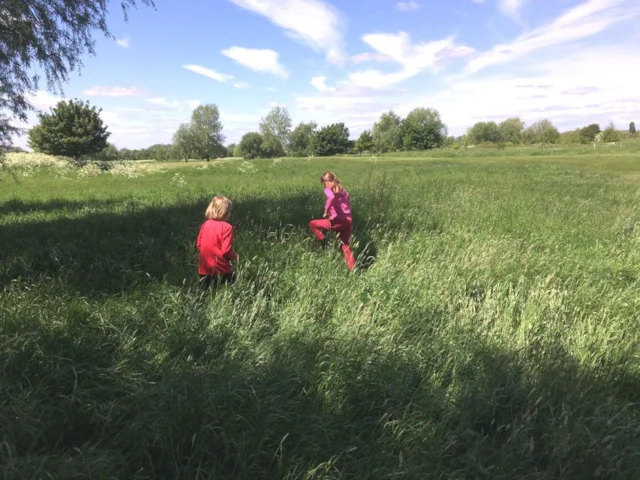 The RSPB has formed an alliance with supermarket chain Aldi to connect children with nature by raising funds from carrier bag charges.
The partnership forms part of Aldi's 25th anniversary celebrations and will see carrier bag profits donated to the RSPB. In the Midlands, Birmingham and Black Country children are already getting close to nature thanks to the partnership scheme. The scheme will see the supermarket donate all profits from carrier bag sales throughout England and Wales to the charity from July 2015.
Money raised through the three-year agreement will allow Aldi and the RSPB to work together to connect more than half a million children to nature. The activity is set to improve children's health and well-being, while inspiring them to appreciate nature. Aldi currently charges 3p for a single-use carrier bag, which will increase to 5p in July 2015. All profits generated from these sales in England and Wales will be donated to the RSPB, followed by donations from
similar sales in Scotland
from the start of the new year.
In the Midlands, a project is already underway in Birmingham and the Black Country with a designated Schools Outreach Project Officer and a team of volunteers who are working with schools to help children discover nature, improve their grounds and empower them to give nature a home. The initiative will be brought to Nottingham early next year with a similar post and team of volunteers. In Easter 2016, the RSPB will be recruiting two further posts which will endeavour to support family activities in urban wild places, giving them first-hand experience of nature right on their doorstep.
Profits from Aldi's carrier bag sales in England and Wales are expected to see the charity receive donations in excess of £2 million over a three-year period. Since it first opened in the UK in April 1990, the supermarket has always charged for carrier bags in an effort to reduce its environmental impact.
In October this year, DEFRA will introduce a minimum 5p charge for single-use carrier bags in a bid to reduce consumer usage and protect the environment. The move follows similar charges that have been introduced in Wales, Scotland and Northern Ireland in recent years.
Giles Hurley, Managing Director of Corporate Buying at Aldi, commented: "We are proud to have been among the first supermarkets to charge for carrier bags. This approach helps encourage responsible usage among customers and saves them money on their shopping.
"It is an honour to partner with the RSPB. They are the UK's biggest nature conservation charity, playing an important role in protecting our wildlife. Our partnership will leave a long-lasting legacy: a generation of children who are connected to nature, benefit from it, value our wildlife, and care and understand enough about it to make a real difference."
Martin Harper, the RSPB's conservation director, added: "UK wildlife is in serious trouble. Around 60 per cent of bees, birds, bugs and mammals are declining and the natural places they depend on are vanishing. Exciting the next generation about nature is vital. Our partnership with Aldi will create RSPB Giving Nature a Home gardens in school grounds and local green spaces, connecting more than half a million children with nature and helping turn the fortunes of UK wildlife around."
Content continues after advertisements