Rosy Starling invasion gathers pace
05d92a05-656f-4e76-9d02-74a7b07d86d9
Britain and Ireland could be set for a major Rosy Starling invasion in the coming weeks, after large numbers have spread west through Europe over the past fortnight.
Closely following a large influx in summer 2018, large flocks were noticed in central Europe roughly a week ago. In Austria, flocks totalling more than 20 individuals were logged and local birders have suggested this movement is bigger than that observed two years ago. Many males have been singing and holding territory, providing a tantalising suggestion that breeding may occur.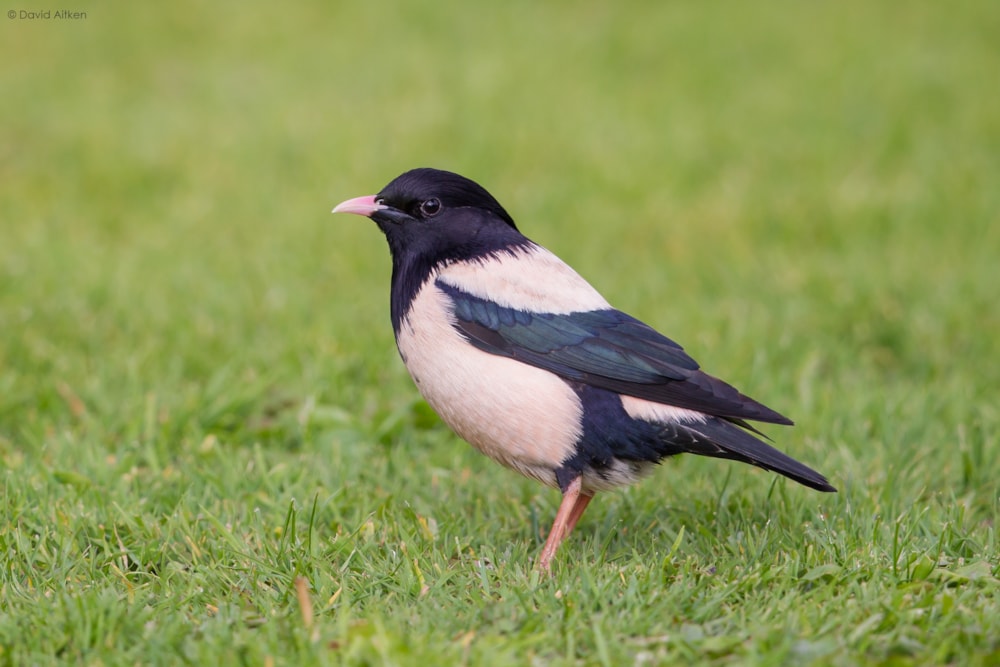 As of the morning of 29 May, three Rosy Starlings have been seen in Britain – but many more are anticipated in the coming weeks (David Aitken).
Birds soon reached north-east Italy and, by 25th, France saw its first records. By 28th, there were hundreds in the country, with a particularly eye-catching count coming from the far south at Hyères, as no fewer than 98 (flocks of 45, 30 and 23) were tallied up.
By this point the French influx was considered to be major and, with more birds already having reached the Atlantic coast than on the same date in 2018, it was no surprise that the first two British records occurred yesterday [28 May] – a female-type in a Mayland Creek garden, Essex, and another on Skomer, Pembrokeshire. Although fewer have been seen in Britain so far when compared directly to 2018, June typically sees the peak of arrivals.
Content continues after advertisements
The Rosy Starling invasion into western Europe in 2018 resulted in more than 115 reported across Britain and Ireland – an impressive figure, but not as great as the unprecedented influx in 2002, when no fewer than 182 were logged. In that year, huge numbers were recorded widely across Europe. Each influx shares similarities, in that they seem to be stimulated by warm weather.
In 2002, weather across Rosy Starling's normal range was much hotter than usual in May and into June. This, combined with settled and warm conditions in central and eastern Europe, is thought to have stimulated birds to overshoot their breeding grounds and push westwards through Europe. With such fine weather across the continent, this ultimately led to many more continuing their journeys and invading the western extremities of Europe than is normal, including the likes of Britain. And, on the current forecast, clear and warm weather across Europe is likely to recreate this phenomenon once more in the coming weeks.
On top of this, the species has been slowly spreading west, colonising parts of Bulgaria and Romania since the turn of the millennium. With this in mind and the fact that warm, settled late spring conditions will likely become regular in western Europe in light of climate change, it seems possible that Rosy Starling may become even more regular in its appearances on British and Irish shores at this time of year as the years progress.