Rise of the garden sparrows
240c55cf-9cee-4737-af4c-a9933329b0e9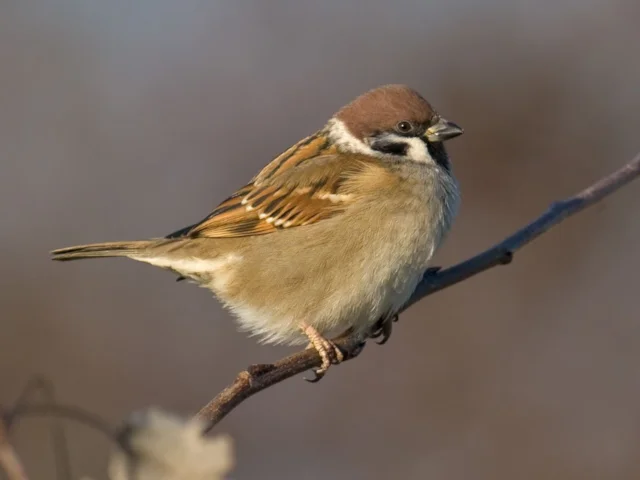 British Trust for Ornithology (BTO) Garden Bird Feeding Survey results from the last two winters show that more sparrows are using feeding stations.
With significant declines in both House Sparrow and Tree Sparrow populations, things could not have looked worse for British sparrows. However, it seems that some are resorting to garden feeding to help reverse their fortunes.
The House Sparrow population has declined by over two-thirds since the late 1970s, while the
Tree Sparrow
population suffered from a dramatic population crash in the early 1980s, and is yet to recover; as a result, both species are Red-listed birds of conservation concern.
There are
many theories behind the decline
of House Sparrow, but lack of food in winter due to agricultural intensification and an associated reduction in first-year survival rates have been important drivers behind both declines. The huge losses of these once-familiar sparrow species are an example of how land use changes can affect common birds, but the data from garden bird surveys can help scientists to understand these effects.
While the British Tree Sparrow population is a fraction of what it was in the 1970s, results from the BTO Garden Bird Feeding Survey (GBFS) reveal that numbers at garden bird feeders have been increasing since the late 1980s.
Winter 2014-15 saw the highest number of Tree Sparrows at suburban garden feeders since the survey began in 1970, and their highest average numbers at rural garden feeders since 2010. Whether these results reflect the increasing importance of supplementary feeding remains to be seen, but the importance of seeds outside of the breeding season suggests that this could be a factor.
In recent years national House Sparrow numbers have fluctuated, but according to GBFS results numbers visiting garden feeders have stabilised, and even appear to be showing a slight upturn. Rural House Sparrow numbers were at their highest since 2005 at garden feeders, and since 2009 at suburban ones, though these recent counts remain much lower than in the 1970s.
Clare Simm, BTO GBFS Organiser, commented: "The boost in sparrow numbers may have been helped by the recent mild winters that we have experienced, but garden bird feeding stations could be extremely important. It will be interesting to see how they fare in the coming winter. Long-running surveys like GBFS are extremely important in monitoring how birds use gardens, [and] could not happen without the efforts of our dedicated volunteers."
To find out how to take part in the BTO's garden surveys, and receive a free enquiry pack and magazine, please email gbw@bto.org, phone 01842 750050 or write to GBW, BTO, The Nunnery, Thetford, Norfolk, IP24 2PU. More information can also be found at
www.bto.org/gbw
.