Red-flanked Bluetail population explodes in Finland
fa7f7562-2132-4985-ac73-8a21be30e87b
The number of territorial Red-flanked Bluetails counted in Finland this summer has reached an all-time high, smashing the previous record set last year.
A minimum of 1,230 singing males were recorded across the east and north-east of the country – an astonishing increase on 2020's total of 730 territories, which itself was a record at the time. Most males recorded were second-calendar-year birds, which was expected after 2020's bumper breeding season.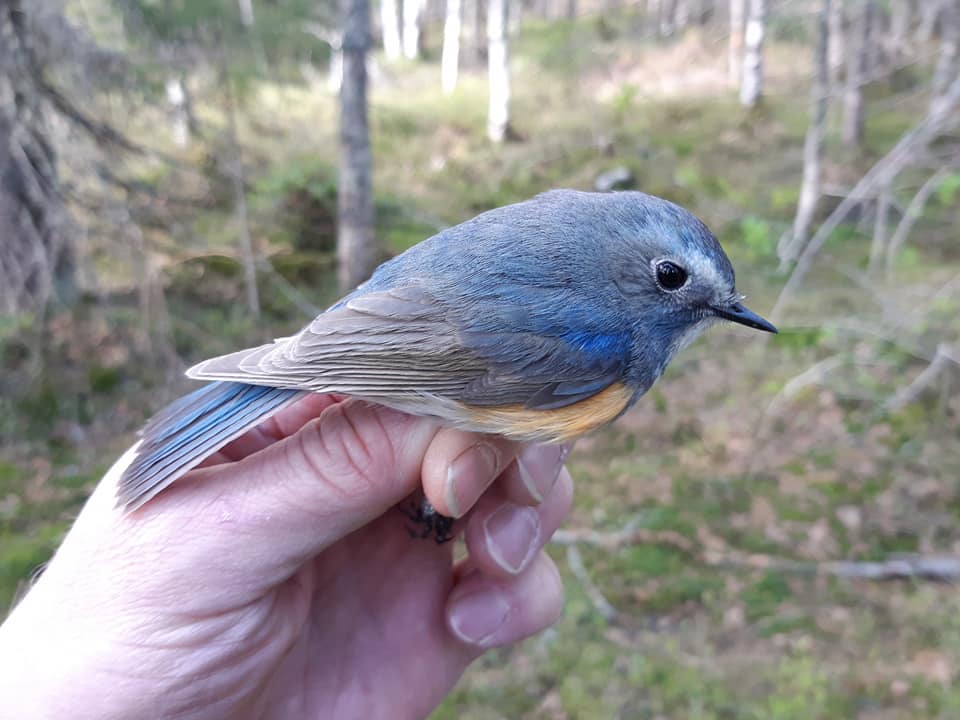 This summer's total of territorial Red-flanked Bluetails in Finland is almost 170% higher than the previous record, set only last year (Roni Väisänen).
Once again, 2021 appears to have been a productive season for breeding bluetails in Finland. While numbers of young birds being caught by Finnish ringers are not quite as high as they were at the same stage last year, the total is still a strong one and this will likely mean that autumn 2021 will again be fruitful for reports of the species in western Europe.
Indeed, 2020 proved a record autumn for Red-flanked Bluetail in Britain, with comfortably in excess of 40 birds reported nationwide after the first on Unst, Shetland, on 27 September. A peak site count of five was made in the Holme-next-the-Sea, Norfolk, on 17 October, while several inland counties, including Derbyshire and Worcestershire, were treated to their first records.
Additionally, Finnish birders are reporting that 2021 has been an excellent year for the otherwise declining Rustic Bunting, a species that has struggled at the westerly limits of its range over the past couple of decades. High numbers of birds have been observed and ringed in various parts of the country in recent weeks, prompting suggestions that it could be the best year for the species in Finland this century.