Record number of bird species recorded in one day
768c5243-fd90-4cc7-94b9-674ba42d7d73
Almost 16,000 observers took part in the world's biggest international bird survey recently, setting a new record for the highest total number of species seen in one day.
On 14 May, some 15,953 birders visited locations and habitats all over the world, recording more species in one day than ever before while taking part in the second Global Big Day, organised by the Cornell Lab of Ornithology's eBird project . This virtual coming together of the world's birding community logged 6,284 species in 145 countries, via 44,742 checklists, on just that one date.
These numbers may well continue to grow, as participants can still enter sightings for this year's date and have them count in the final tally. Live results can still be followed at the Global Big Day website. Last year's event featured a final total of 6,158 species, of which only 5,980 had been entered by the time the 2015 summary was initially published, and therefore it looks like this year's figures will continue to grow for some time.
The survey also featured many 'newbies' this year, with 1,263 eBirders submitting their first eBird checklist ever on 14 May; more than 50 countries had at least one newcomer uploading data. A total of 33 eBirders observed more than 200 species on the Global Big Day, with lists of more than 171 species earning a spot in the World Top 100. Peru and Brazil battled for the top country position again, with Peru just edging out its eastern neighbour for the second year in a row.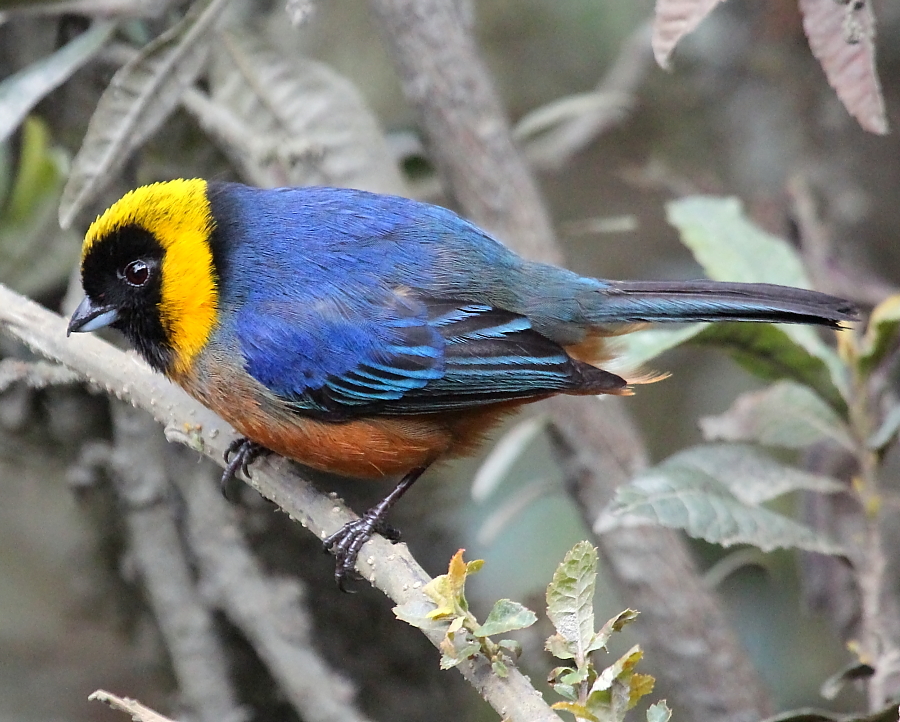 Golden-collared Tanager, Peru (Photo: Mathias)
The United States, where eBird is based, submitted more than 29,000 checklists, an increase of almost 2,000 over last year. Cornell's own Team Sapsucker traversed the mountains and prairies of Colorado, finding 232 species on the day, a new record for the state. More than 12,000 other eBirders took part across North America, reporting 713 and 381 species in their respective countries.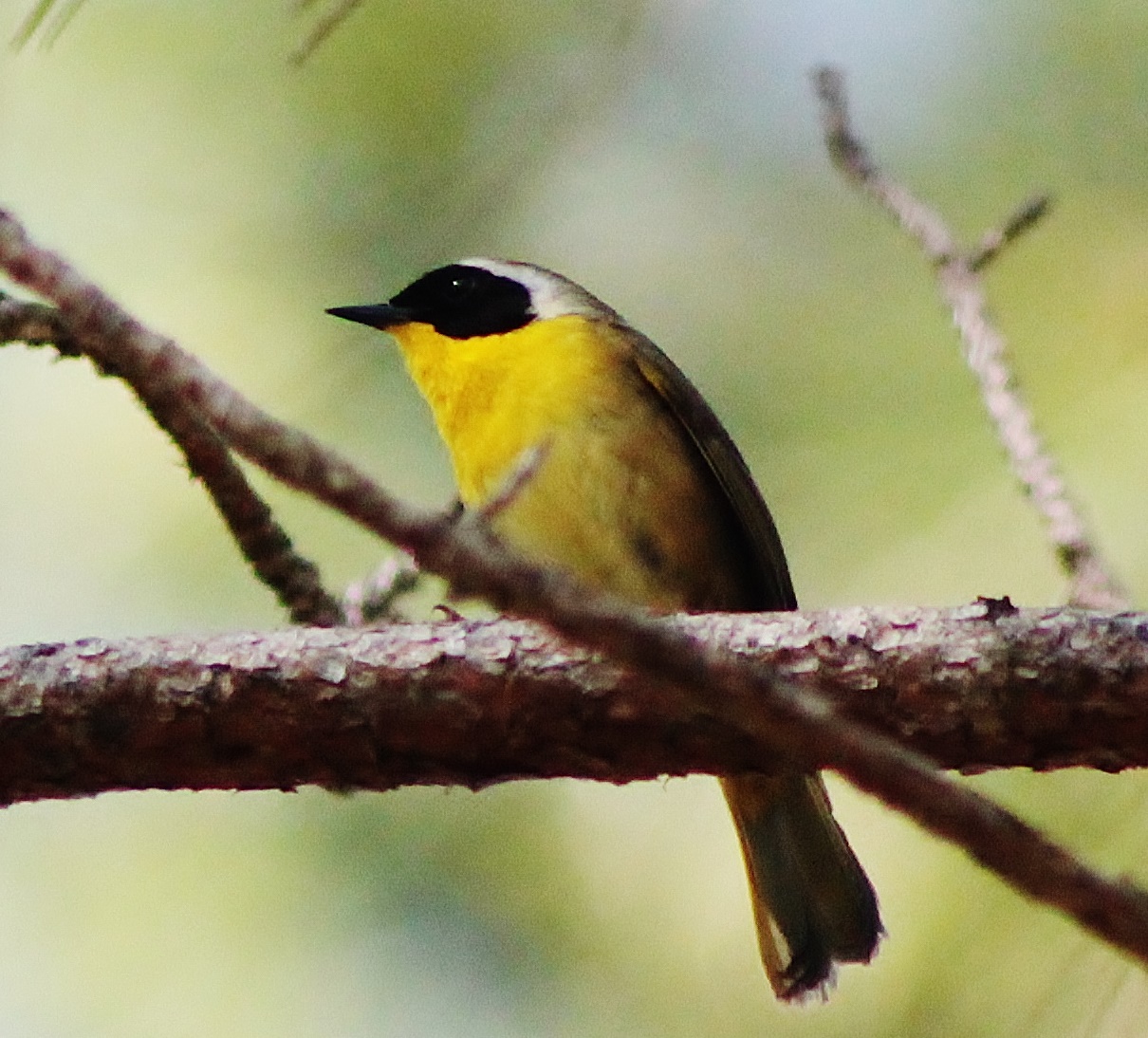 Common Yellowthroat, United States (Photo: David Mason)
Moving south through the Americas, Mexico logged 658 species, while it was perhaps not surprising that 2,500 species were reported on the Global Big Day from South America, the continent with the greatest avian diversity.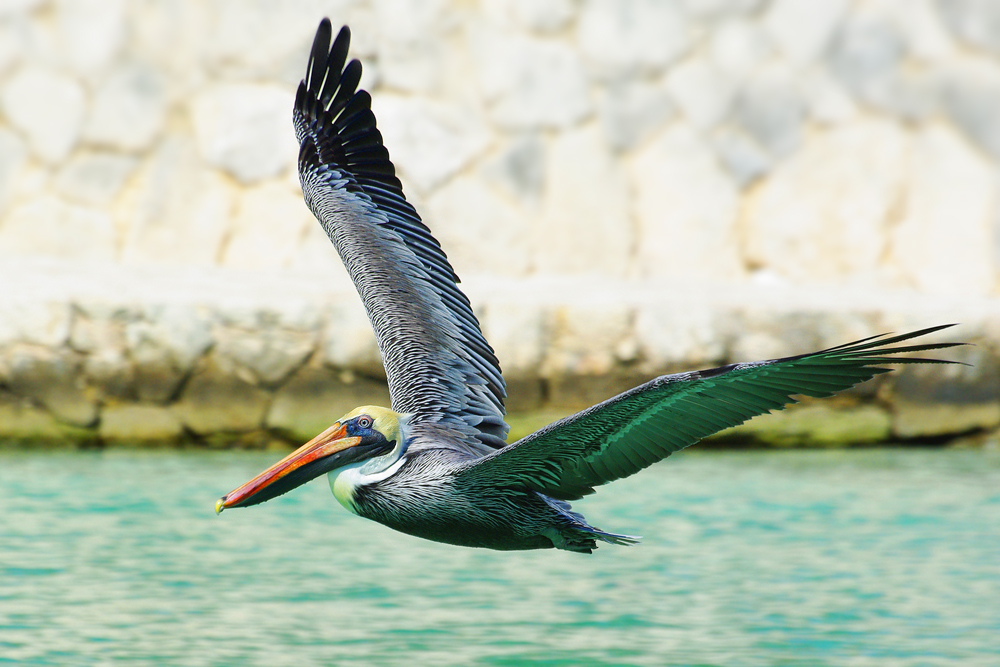 Brown Pelican, Mexico (Photo: Dan Forder)
As with last year, one of the most heated (but friendly) competitions of Global Big Day was between Peru and Brazil. By the time the final sightings were rolling in on Tuesday, the respective totals were an astounding 1,223 and 1,127 species. Colombia (931) and Ecuador (908) also had very high totals this year, while Argentina put up an impressive 653 species.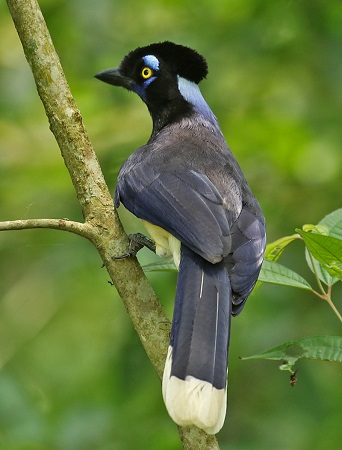 Plush-crested Jay, Argentina (Photo: Keith Barnes)
In Europe, more than 500 eBirders logged 414 species. Impressive regional efforts included a close race in Iberia, where Spain noted 262 species as compared to Portugal's 252. Due to the efforts of one person in Bulgaria, that country's total of 200 garnered fourth place in Europe, even edging out the United Kingdom, where support from organisations such as Birdwatch magazine helped get more than 150 lists, reporting a total of 179 species.
The leader on the African playing field was South Africa, thanks entirely to the great efforts from BirdLife South Africa and BirdLasser. The total of 395 species in South Africa was good enough to make them number 14 worldwide. Tanzania came in second with 326 and Zimbabwe a close third at 318. This year's total of 932 species from Africa is 42 per cent of the all-time eBird total for the continent.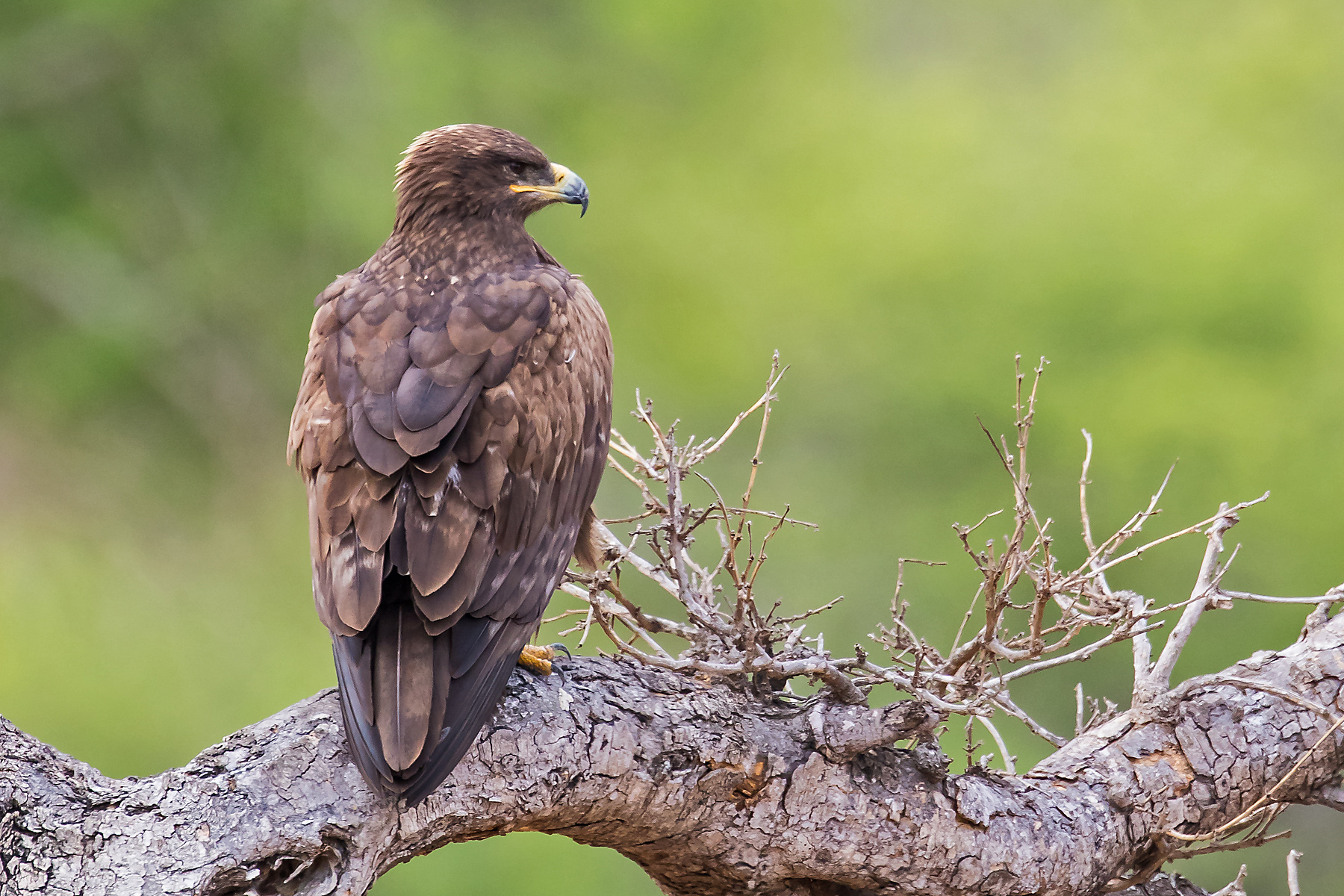 Tawny Eagle, South Africa (Photo: Peter Beesley)
In Asia, India held on to their top spot with a total of 452. Further south and east, 488 species were seen Australia and many island endemics were added in Oceanian archipelagos such as Fiji, Palau, and Micronesia.
To check out the totals for any country for the Global Big Day take a look at the country summary page, which will continually be updated as more information comes in. The figures will continue to be updated as sightings come in over the next couple of months, so it is not too late to enter data from your birding trip on Saturday 14 May.