Raising money for turtle doves
7f7ceb9f-70e2-4fe4-b8ad-4b6cdaaaaea4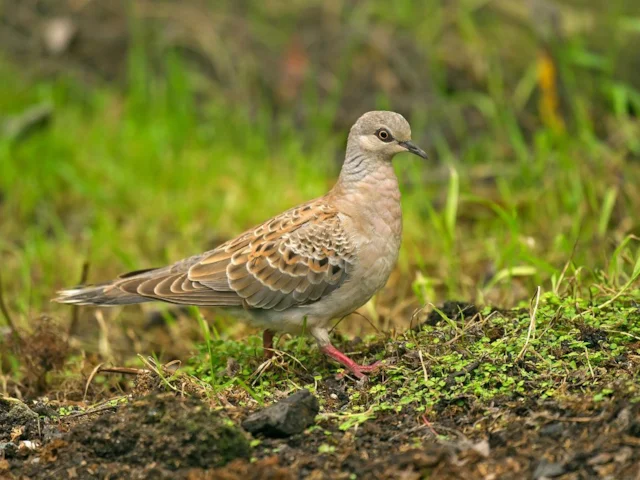 Saturday 18 April will see seven friends embark on the second journey to help support Operation Turtle Dove, which aims to save the declining species from extinction in the UK.
Having 'dove stepped' 300 miles through
European Turtle Dove
's core British range in 2014, the team are now turning their attention to the species' Afro-European migratory route. This weekend marks the beginning of Dove Step 2, a marathon 700-mile, fortnight-long journey through France. The route will include a 25-mile kayak expedition, 540-mile cycle ride and 150-mile walk, drawing a self-propelled line from Suffolk to the Spanish border.
European Turtle Dove numbers have fallen dramatically in the UK since the 1970s, amassing a shocking 96 per cent decline. Once widespread across much of England and Wales, the species has disappeared from many areas and is now largely restricted to parts of East Anglia and southern England.
Reasons for this population crash are not fully understood. Since the 1960s, the species' diet has shifted from the small seeds of wild plants to
one dominated by crop seeds
, which are scarce early in the breeding season and possibly also provide a poorer quality diet. The species also suffers intense persecution along its migration route and is shot for both food and sport in a number of North African and Mediterranean countries.
Driven on by this dramatic decline, the Dove Step 2 team consists of seven members. Two of these – Stu Moore from Dereham and Jonny Rankin from Burt St Edmunds – will complete each of the three gruelling stages of the Dove Step 'triathlon'. Andrew Goodrick, from Sheffield, will lead the sea kayak leg under the watchful eye of pro-kayaker Kurt Finch. Ed Waterston will then lead the 540-mile cycling leg that links Calais to Bordeaux before the Robert Yaxley, owner of Wild Frontier Ecology, will don his boots and lead the group the final 150 miles down to the Spanish border at Irun.
Sven Wair, of Colchester, is the team support and will drive a support vehicle for the walking leg after handling logistics for the first two stages back in Essex.
Last year's inaugural Dove Step journey raised over £3,000 in support of Operation Turtle Dove, which helped install nine ha of prime turtle dove habitat in eastern England. The team aims to match this again in 2015 – please consider making a donation at
their JustGiving page
.
You can follow the team's progress at
the Dove Step 2 website
.
Content continues after advertisements