Raids uncover illegal bird-trading ring
5557795b-4567-4e44-bf3c-d6d5b08e252c
A raid by the RSPCA and police has uncovered a bird trading ring based in Leytonstone, east London.
The raid discovered 40 bird cages, including eight captive Goldfinches, at The Bell pub, while also caught several members of the group red-handed.
Eight men, aged between 26 and 68, some of whom deny that they knew the practice involved illegally caught wild birds, have been handed fines after admitting possesion of various species at the pub on 2 February 2019.
After raids at three further addresses in Essex, more than 200 birds – including Yellowhammers, Eurasian Siskins, Common Linnets and a Eurasian Bullfinch – were discovered, Thames Magistrates Court heard on Thursday [31 October].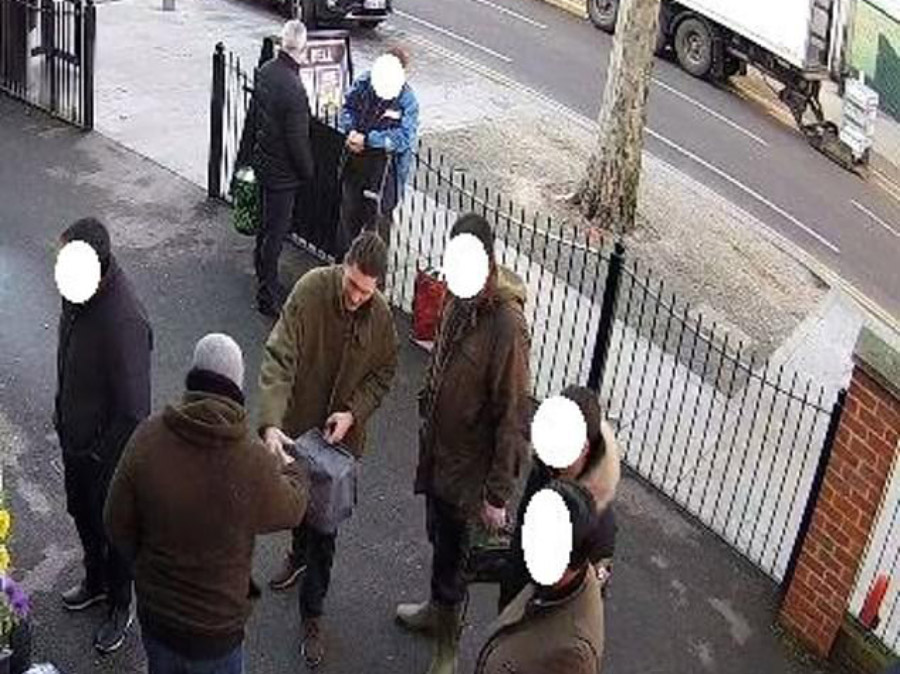 CCTV footage shows Jack Rogers, 30, trading illegally caught wild Goldfinches outside The Bell pub in Leytonstone on 2 February (RSPCA).
The court was told that the birds were caught with glue sticks and bird braces and then sold at The Bell.
A further six men, who denied the charges, and three others, who were not at the original hearing earlier this month, are due to appear at Thames Magistrates Court at a later date. One of these individuals is charged with possessing trapping equipment and nearly 200 birds at a property in Southend.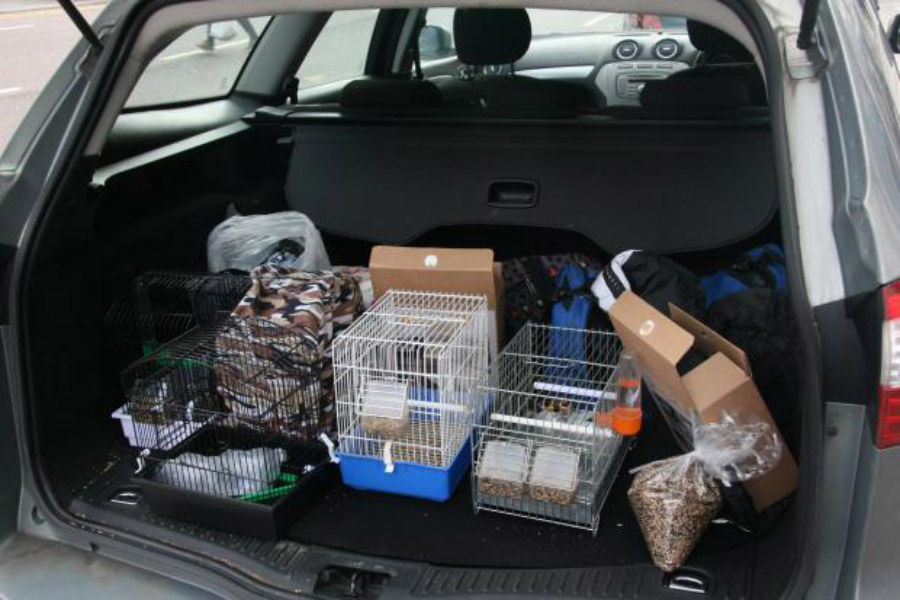 Investigators found a car parked outside the pub to be full of cages and bird feed (RSPCA).
A spokesperson from the RSPCA's Special Operations Unit said: "We worked with police for weeks compiling intelligence after information that a group of men were meeting at The Bell pub in Leytonstone on a Saturday morning to trade in wild birds.
"When the warrants were executed we found a large group of men with around 40 cages of birds of which many were suspected to be wild.
"The illegal trapping and trading in wild birds has long been a problem. Taking a wild bird from its natural habitat and shutting it in a tiny cage is cruel.
"These birds can suffer immeasurably, not only physically but also mentally, and they often die shortly after being captured."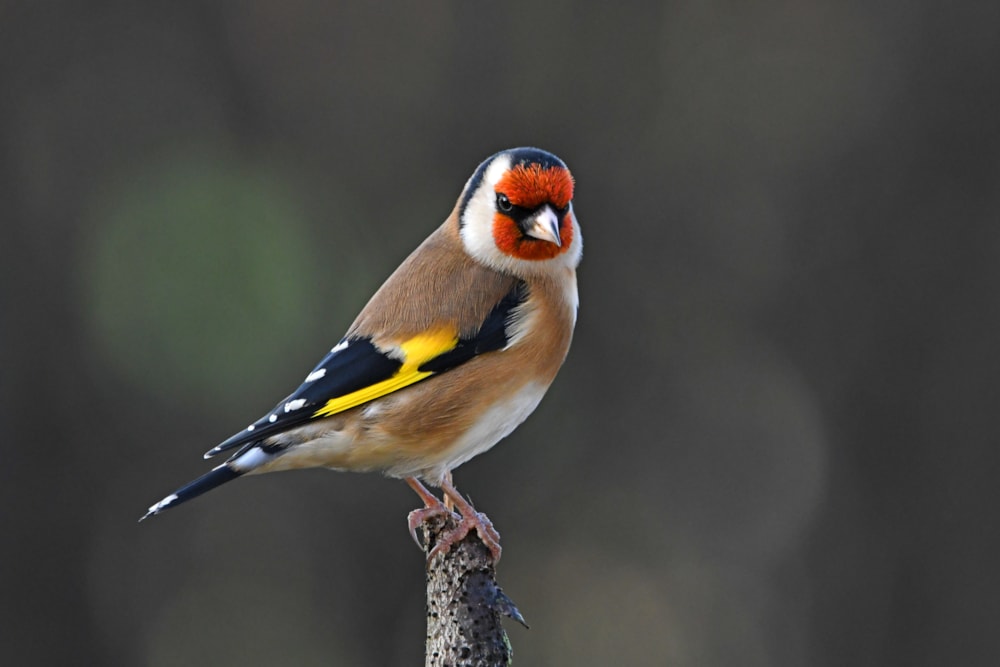 Eight wild-caught Goldfinches were recovered during the raid at The Bell pub on 2 February, but further raids at properties in Essex found other species, such as Eurasian Bullfinch and Yellowhammer (Neil Loverock).
Michael Crotty, 60, of Poplar, east London, was fined £160 and ordered to pay £340 of costs and a surcharge after buying three Goldfinches at the pub. Crotty, who had one other Goldfinch in his possession, claimed he believed they were captive and not wild.
Canary breeder Peter Borg, 68, of Walthamstow, east London, claimed a Goldfinch he had owned for four years was not wild and was fined £40 with £220 in court costs.
William Thomas, 34, of Wickford, Essex, said he was new to the hobby and didn't realise the birds were wild when he went to the pub to buy them. He was fined £120 and ordered to pay £180 in costs and surcharge for possession of three Goldfinches outside The Bell.
Serkan Das, 26, of Edmonton, north London, who was caught with a single Goldfinch, was ordered to pay £310 after saying he went to the pub because he believed a bird club meeting was taking place.
Rocky Price, 32, of Ferryhill, County Durham, was seen by RSPCA officers putting a cage containing two Goldfinches into his car. He was fined £170 and ordered to pay £180 in costs.
Kevin Price, 35, of Tingley, West Yorkshire, was caught with seven Goldfinches, including one in his pocket and four in his car. Magistrates made a deprivation order for the bird in his pocket and he was fined £425 and ordered to pay £180 in costs and surcharge.
Jack Rogers, 30, of Swanley, Kent, said he was new to the hobby and wanted to buy a Goldfinch to breed with a canary. He was fined £160 and ordered to £180 in court costs for possession of a single wild bird.
Serafettin Icel, 56, of Ilford, Essex, said he kept and bred birds as part of his culture when he was caught with two Goldfinches at the pub. He was fined £260 and ordered to pay £180 in costs and surcharge.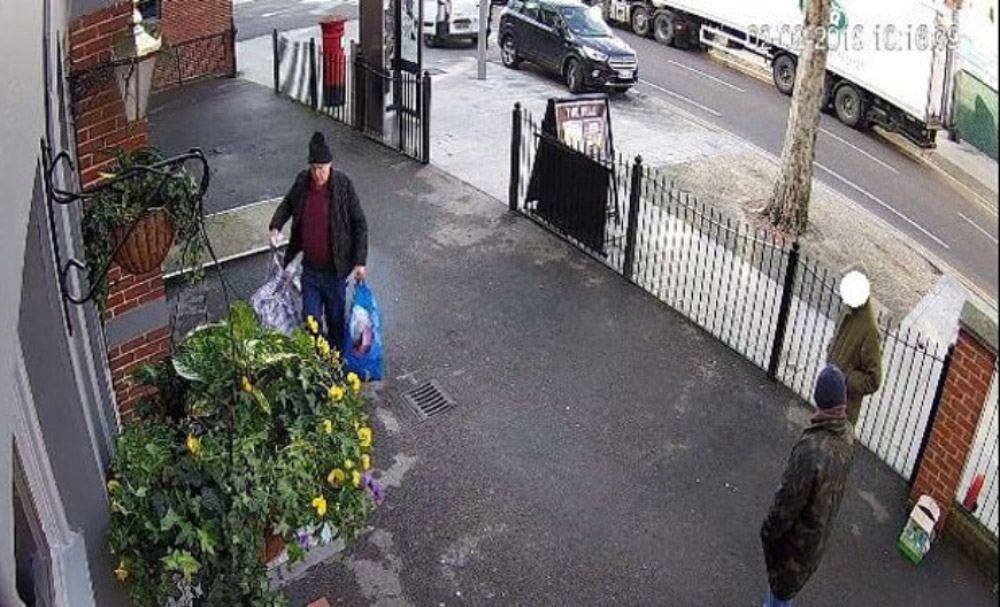 This CCTV image shows Michael Crotty, 60, carrying bags of bird equipment into The Bell pub on 2 February (RSPCA)