Public support sought for Scottish peatland restoration bid
3a845ab4-de06-4ac8-b1fe-21d5ed0df6c3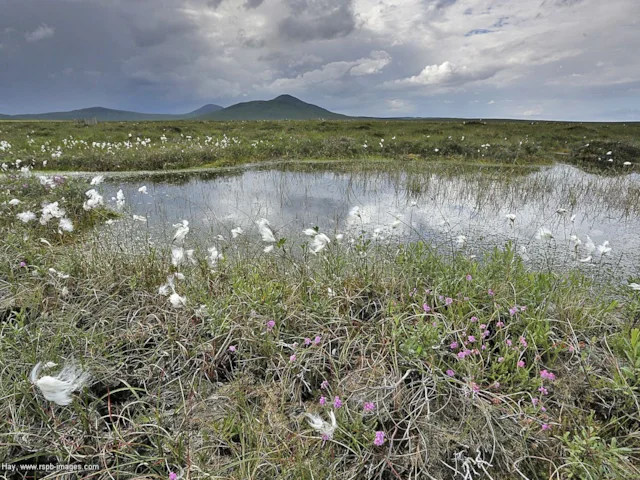 RSPB Scotland is asking for public support to secure to restore the Dyke plantation, near Forsinard, Sutherland, an important site in Scotland's unique Flow Country.
The project is one of five nature projects in the running for European Outdoor Conservation Association (EOCA) funding, with the final decision being made by
public vote from 9-23rd March on the EOCA website
.
The Dyke plantation was planted with non-native Sitka Spruce and Lodgepole Pine trees some 30 years ago, and these have caused significant damage to the peatlands which form part of the internationally important
Flow Country
, Europe's largest
raised blanket bog
.
Should the peatland restoration project gain the most votes the funding from EOCA will contribute to a programme of work being delivered by the Peatlands Partnership through its Flows to the Future programme.
George Campbell of RSPB Scotland said: "The Flow Country is of European significance and it seems appropriate to make a bid on behalf of the Flow Country to the EOCA. I very much hope that the public will share our view that this precious part of Scotland's natural heritage is well worth supporting and cast their vote for this peatland restoration project."
Mr Campbell explained that RSPB Scotland has an established track record of restoring damaged peatlands in the Flow Country and is researching the best ways of working to ensure the money goes as far as possible.
"The results of our work are constantly monitored to ensure that the techniques of tree removal and peatland restoration we choose have the maximum possible impact. The use of drain-blocking is particularly important in restoring the water table and encouraging the characteristic plants of the Flow Country to re-colonise the cleared areas.
"The work will be undertaken by local contractors and should contribute to the local economy, as does all the peatland restoration that is taking place under the Flows to the Future project."
RSPB Scotland hopes that local people will help secure the funding by
voting for the proposal online between 9-23 March
.