Pressure mounts for PIB ban
c786ea03-fea6-48de-a613-9525435dfe99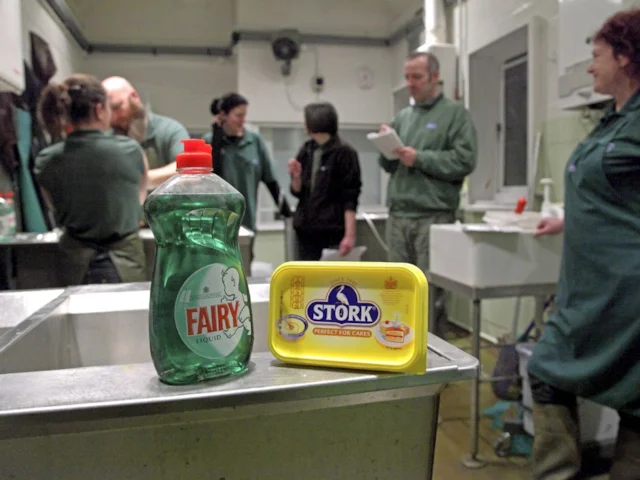 As the total number of beached seabirds passes 4,000, shipping bodies and conservationists are building the pressure to prohibit polyisobutene (PIB).
Thousands of seabirds have been recorded washed up on beaches along the southwestern English Channel in two incidents in February and April, covered in what has now been identified as PIB, in
the worst chemical spill for decades
. Now, leading wildlife conservation and animal welfare charities and the UK Chamber of Shipping, supported by the wider industry body MaritimeUK, have come together as a single voice to call for an urgent review of the hazard classification status of PIB.
The Maritime and Coastguard Agency (MCA) is currently investigating the cause and culprit of these incidents. If it is confirmed that this disaster was the result of illegal activity, the UK government and the International Maritime Organisation should ensure there is no obstacle to prevent those responsible from being brought to justice. To date, however, no-one has been successfully prosecuted for illegally discharging PIB from ships in European waters.
The recent incidents are the latest in a list of at least three other documented cases of mass seabird mortality in recent years in European waters caused by the release of PIB, of which the source was only found in one case (and that was found to be a legal discharge).
Although not directly toxic to seabirds, PIB becomes sticky when it comes into contact with seawater, and coats the plumage of seabirds, restricting their movements and preventing them from feeding. Currently, it is legal to discharge PIB in small quantities, based on certain conditions as set out by the international MARPOL Convention (International Convention for the Prevention of Pollution from Ships). However, the impacts of PIB on marine ecosystems, as well as the amount of PIB released routinely as part of legal shipping operations, are not well known or understood.
Alec Taylor, marine policy officer for the RSPB, said: "The
needless deaths of thousands of seabirds on our beaches
has sickened and angered many people. With support from the shipping industry, we're hoping that the UK Government can push for tighter regulations preventing the discharge of PIB into the sea for good."
This call to action also comes at the start of the International Maritime Organisation (IMO)'s latest meeting of its environmental subcommittee, the group that would ultimately agree to a reclassification of PIB under the MARPOL Convention, should one or more member governments present a case. Under the international MARPOL Convention, which regulates pollution from ships, PIB is classified as a "Category Y" substance, making legal to discharge PIB outside 12 nautical miles under certain conditions. Tanks carrying PIB must be emptied and pre-washed onshore in port facilities with the use of water and cleaning chemicals, before remaining PIB residue can be discharged at sea, amounts varying according to the age of the ship. This legal discharge status, however, is primarily based on PIB's persistent floating properties, with limited consideration of wider environmental impacts.
A review of the classification of PIB should involve the testing of PIB in realistic marine conditions, including in combination with permitted cleaning agents, considering the potential long-term effects upon the wider marine ecosystem of regular small-scale releases.
The RSPB, RSPCA and The Wildlife Trusts wrote to Stephen Hammond MP, Under Secretary of State for Transport, on the 18th April, to call on the UK Government to initiate a review of PIB and call for a tightening of PIB's discharge status under MARPOL. A response is still awaited. In the meantime, online petitions calling for the regulations on PIB to be tightened have been started on both the 38 Degrees and Avaaz websites, gathering more than 27,000 public signatures.
Content continues after advertisements