President is King
669221a2-4843-4698-b1d9-a661994faa8c
Simon King OBE — renowned wildlife programme-maker, cameraman, photographer and presenter — was today [24th November] appointed President of The Wildlife Trusts.
On accepting the role, King said: "I am honoured to be the next President of The Wildlife Trusts. I am particularly excited by the opportunity to encourage the millions of people in the UK who are already inspired by nature into taking action for it. Many of us have become disconnected from the natural world. Children and adults alike have developed a nature deficit."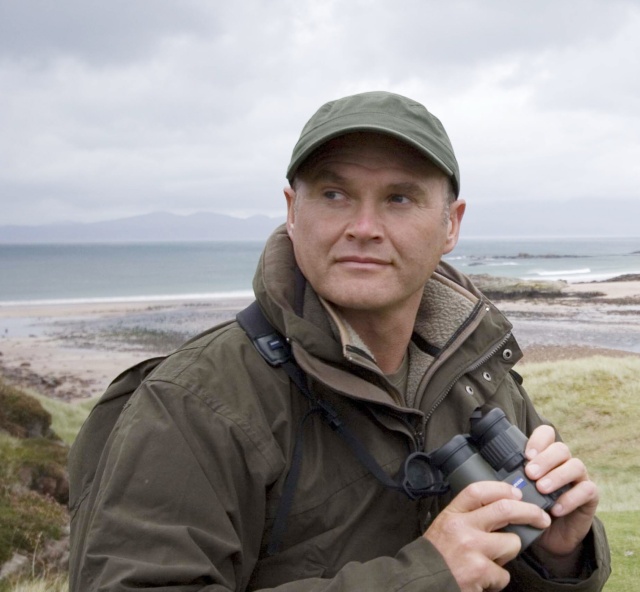 At 47, Simon King is the youngest President in the 98-year history of The Wildlife Trusts (photo: courtesy of The Wildlife Trusts).
"However The Wildlife Trusts' vision for A Living Landscape and Living Seas embraces communities as a whole, for wildlife and people. Local Wildlife Trusts work to include everyone who has an interest in our natural world. The UK has some of the most magnificent, sensual and fulfilling natural phenomena in the world. However prickly the gorse and forceful the Blackbird's song, it's vulnerable. The Wildlife Trusts have achieved a tremendous amount over the years with their local knowledge which, together, creates a powerful UK movement. And I am proud to be part of it."
Professor Aubrey Manning OBE, outgoing President, said: "I am delighted to hand over this very special role to Simon and welcome him as the new President for The Wildlife Trusts. Simon is already an extraordinary asset to the movement in his role as vice president and a great ambassador for the natural world, on land and at sea. He represents and promotes our interests to great effect. Simon's input over the next five years will be invaluable."
King follows in the illustrious footsteps of Sir David Attenborough and David Bellamy as well as Aubrey Manning. Simon was appointed as a vice president of The Wildlife Trusts in 2008. He is also president of Avon Wildlife Trust and patron of Somerset Wildlife Trust. The Wildlife Trusts' other vice presidents are Sir David Attenborough, Professor Chris Baines, Chris Packham, Nick Baker, Professor David MacDonald, Bill Oddie, Julian Pettifer, Professor Sir Robert Worcester and Bill Bolsover.
One of Simon's first jobs will be to oversee the launch of a new all-encompassing website in January: www.wildlifewhisperer.tv. It will share a wealth of information and news about wildlife; how to watch, photograph, film and get the most out of contact with wild creatures, and where to go and find them.