Port development threatens Jamaica's biggest natural park
8574ded8-bb18-4191-b367-b3d5e63dff08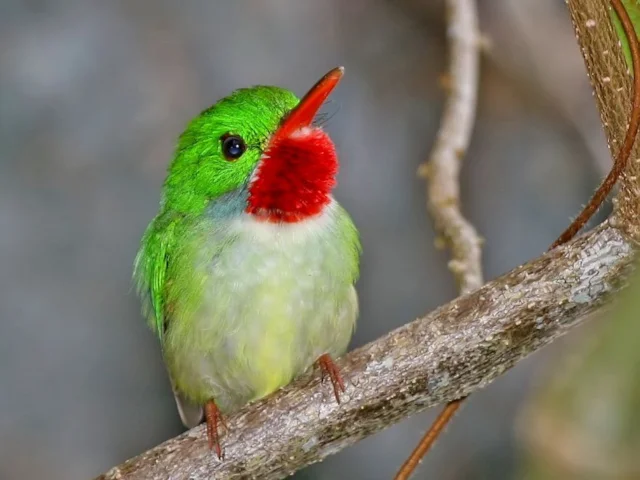 A huge industrial and port development is being considered by the Jamaican government, threatening over half of the island's endemic birds.
The China Harbour Engineering Company (CHEC) has requested that the Jamaican government suggests appropriate sites for a massive development that will include a transshipment port, industrial parks, a highway, new housing, power stations and hotels.
One mooted plan revolves around the 724-square-mile Portland Bight Protected Area on the island's south coast, which is the largest Protected Area in Jamaica, holding habitats such as mangroves, shorelines (which hold the largest mangrove system in
Jamaica
), 32 square miles of wetlands, islets, scrub and the unique Caribbean dry limestone and tropical dry forests (which include 53 endemic plant species), most of which is used by thousands of resident and migrant birds. Offshore are extensive sea-grass beds and coral reefs, which contain the largest nursery area for fish and shellfish within the island's waters. The area also contains the highest concentration of fishers in Jamaica, and has 50,000 human inhabitants in total.
Some 17 of Jamaica's 33 endemic and range-restricted bird species are present in the park, including waterfowl Globally Threatened West Indian Whistling-Duck), Jamaican Lizard Cuckoo, Jamaican Oriole, Jamaican Owl, Jamaican Tody, Sad Flycatcher, Jamaican Spindalis and Jamaican Mango. Numerous Neotropical , shorebird, seabird and landbird migrants use the area as a stop-over or wintering area.
The proposed development will affect two Important Bird Areas (IBAs are areas recognized as being globally important habitat for the conservation of bird populations): Portland Ridge and Bight, and Hellshire Hills and Goat Island. The areas are protected under Jamaican law, but despite this the government appears to be moving forward with the development plans.
A challenge to the development project has been robustly launched by The Jamaica Environment Trust, and their website has a wealth of information on Portland Bight. http://savegoatislands.org/. They are urging the Jamaican government to identify a more suitable location for the proposed transshipment port.
Content continues after advertisements